Building a safe workplace together
Action OHS Consulting Pty Ltd is a 100% Australian owned professional and client focused Occupational Health and Safety (OHS) consultancy which supports businesses of all sizes to comply with their OHS duties. Our mission is to work with businesses to build a safe workplace together.
Action OHS Consulting is based in Melbourne, Sydney and Adelaide, and provides OHS consulting services throughout Australia. Whether your business simply wants to comply with your State based OHS/WHS legislation or move towards a best practice safety model, it can benefit from our support and assistance. Our consultants have expertise across small and large businesses which span a range of industries. Action OHS Consulting pride our work on both value and innovation and want to be the trusted OHS advisor for your business.
The OHS consultancy services we provide are tailored to meet the specific needs of your business, incorporating the latest Australian Standards, research and OHS techniques. Action OHS Consulting offer a variety of principal OHS consulting services to assist your business in building a safer workplace for your workers. If the OHS service you require is not listed on our website, please contact us and we will develop a custom offering to suit your specific health and safety requirements. 
FREE safety advice that comes to you!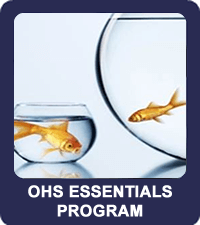 WorkSafe Victoria's OHS Essentials Program is a free safety consultation service delivered by a panel of independent occupational health and safety (OHS) consultants. For the last 4-years, Action OHS Consulting has been approved by WorkSafe Victoria to deliver this service. This program involves one of our OHS Consultants visiting your workplace to help you identify and manage foreseeable hazards, documenting the outcomes in a practical safety action plan. To ensure you are on track, a follow up visit is also included. The program is available to small and medium sized businesses with a WorkSafe Insurance Policy. If this opportunity to receive tailored advice on managing the OHS obligations in your workplace interests you – please contact us so that we can assist you with the application process. It takes less than 2-minutes. Why wait?
OHS and Compliance Software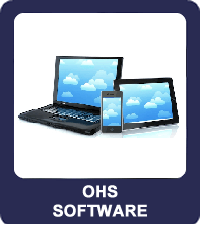 We understand that many organisations' find OHS Management confusing, difficult or hard. To support business's make OHS business as usual and create efficiency within their OHS Program, Action OHS Consulting has established a Certified Partner relationship with leading OHS software provider. With many years of experience, our OHS software has supported clients achieve accreditation against both Australian and ISO Standards. Our Health and Safety Management System Manual outlines how the OHS software will address each standard, providing a cost effective way for you to meet your moral and legislative OHS compliance duties. If you are looking to make OHS a driver of productivity, as opposed to a burden on your businesses operations, our OHS Software maybe your answer. Contact us for more information.
Contacting Action OHS Consulting
At Action OHS Consulting, we are proud of our fresh, innovative and client-focused approach. We invite you to contact us to explore your business' OHS objectives and targets, where we will work with you to establish an OHS plan to facilitate these being achieved. Action OHS Consulting looks to partner with you and become your trusted OHS support. Action OHS Consulting, working with you to build a safe workplace together.
Follow Action OHS  Consulting on Social Networking
In line with the changing landscape on how workplaces can consult with their workers, Action OHS Consulting are also on Twitter and Facebook. Follow us for a mixture of fun, news and technical OHS advice. Importantly, tell us what you "like" and what you would like to see.
An overview of our OHS Consulting Services
Repetitive and prolonged use of an incorrectly setup computer workstation can lead to muscle discomfort, which may result in injury and reduce productivity. As an employer, you have a duty to provide a safe workplace. Our core ergonomic assessment services will provide you with confidence that your workers have their workstation setup safely and understand what good workstation setup looks like.
FCE is a series of standardised tests, practices and observations that are combined to objectively assess a worker's functional ability to complete work tasks safely. FCEs may be used to strategically develop Return-to-Work (RTW) Plans that allow light duties be identified. This will assist a worker to be safely returned back to work and reduce the likelihood of an aggravation. As a result, a FCE can financially benefit an organisation through reductions in insurance premiums by reducing the length of active claims.
Workplace health promotion is the process of enabling workers to increase their control over the determinants of health and thereby improve their wellbeing. We work with you to plan, develop, implement and evaluate health promotion policies and projects using a variety of strategies, including but not limited to health education, media and consultation. Workforce development and capacity building strategies are also important components of health promotion practice.
---
Workers who are exposed to excessive workplace noise and dust can incur associated health problems. The legislation outlines Occupational Exposure Limits (OELs) for workplace noise and dust hazards that a business must comply with. Our core noise monitoring and dust monitoring services are conducted in line with the appropriate Australian Standards. Monitoring methodologies are developed specific to the OHS needs and OHS objectives of your business.
An OHS Audit assists businesses to evaluate how effectively safety is implemented into their operations. Undertaken strategically, an OHS audit program will assist a business establish a safe workplace that continues to improve. Our OHS audit methodology identifies the strengths of how a business manages workplace safety, and the opportunities that are available to improve safety performance. Our core OHS audit services include OHSMS Audits (against AS4801), WHS Director and Officer Due Diligence Audits (Section 27-5, Model Work Health and Safety Bill) and the development of Site Specific Self-Assessment OHS Audit Tools.
Action OHS Consulting prides itself on its innovative solutions.  We want to work with you to provide professional and expert advice to develop custom offerings with you that suit and meet your business' specific OHS requirements, objectives and targets. OHS consulting services include: training and development; onsite/offsite OHS/compliance management; technical support including risk assessment and hazard profiling, and; customised IT System Development. No OHS project is too big or too small.
---
An OHSMS is the documented OHS policy and OHS procedures that define the intentional way that a business creates, manages and monitors a safe workplace, which will ultimately improve their OHS performance. An effectively implemented OHSMS is fundamental to deliver an organisationally consistent and effective approach to safety. Our core service see us work closely with your business to develop an OHSMS that is specific to your business' needs and that addresses your business' OHS hazards and risks.
Effective OHS Software will support a business to implement their OHS Program, manage OHS documentation and maintain OHS records of evidence. It allows a business to move away from confusing and error ridden spreadsheets, while increasing the visibility of when OHS tasks are scheduled to be completed. It will increase workplace engagement and worker responsibility; along with supporting Business Owners, Directors and Senior Management, to effectively manage their legal OHS due-diligence duties.
Businesses have a duty to provide a safe workplace for their workers. How do you currently quantify the physical demands placed on workers at your workplace? Do you have an injured worker? If yes, how do you know what the actual physical demands of the light duties offered at your workplace are? The development of Physical Demand Statements will take the subjectivity out of this and improve the effectiveness of pre-employment medicals and Return-to-Work.