With diversity in knowledge and experience, our OHS consultants can assist you with all of your health and safety needs.
Full Suite of Work Health and Safety (OHS/WHS) Services
The services we provide are tailored to meet the specific needs of your business, incorporating the latest Australian standards, evidence-based research, and Health and Safety techniques. Action OHS Consulting offer a variety of principal OHS consulting services to assist your business in building a safer workplace for your workers. If the service you require is not listed on our website, please contact us – it's likely our network of safety consultants across Australia will be able to help with your specific health and safety requirements. 
Are you eligible to receive free OHS support from our team?
For the last ten years, Action OHS Consulting has been approved by WorkSafe Victoria to deliver the OHS Essentials Program to Victorian SMEs. This program allows for one of our OHS consultants to visit your workplace and help you to identify and manage foreseeable hazards, documenting the outcomes in a practical safety action plan. It's both free and confidential, so reach out to us today.
If you are interested in participating this program, please register your interest here.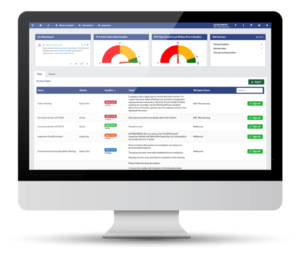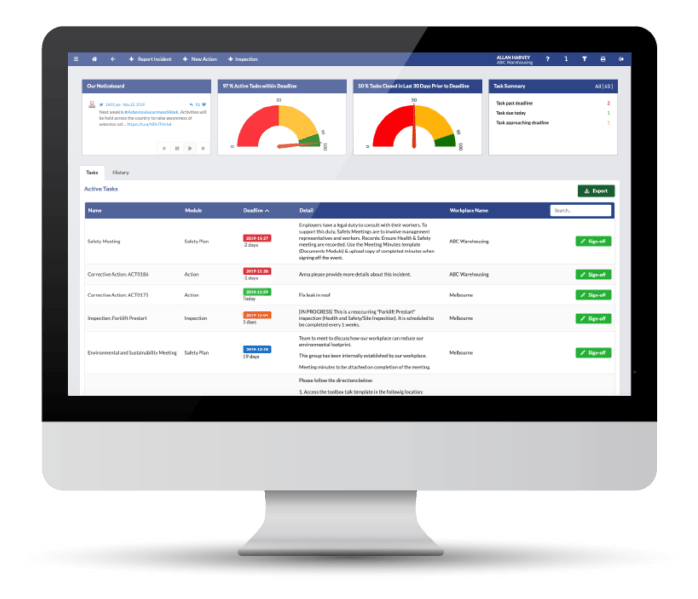 Establish sustainable safety practices with Safety Champion Software
Many organisations find managing health and safety confusing, difficult, or time-consuming. That's why we created Safety Champion Software. Our OHS software supports our clients to deliver sustainable and effective safety programs, and achieve accreditation against both Australian and ISO standards.
With pre-populated templates, documents, forms and workflows, Safety Champion is a cost effective way for you to meet your moral and legislative safety compliance duties.
If you are looking to embed safety into business as usual, our OHS Software may be the answer you're looking for.
Action OHS Consulting Pty Ltd is a 100% Australian owned, professional and client focused Occupational Health and Safety (OHS/WHS) consultancy.
Whether your business wants to comply with your state-based OHS/WHS legislation or move towards a best practice safety model, you can benefit from our support and assistance. Our experienced Health and Safety consultants have expertise across small and large businesses which span a range of industries. Action OHS Consulting pride our work on both value and innovation and want to be the trusted Health and Safety advisor for your business.
---
---
---
Contact the WHS consultants from Action OHS Consulting today to see how we can find the best solution for your health and safety consulting needs.