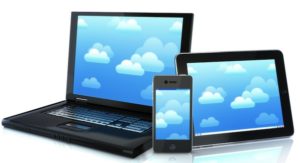 Reliable OHS Software or WHS Software removes the continued OHS Management System compliance struggle for a number of our clients. This struggle is irrespective of the organisation's size and industry and is why OHS Software does have a place in your business.
By automating OHS processes, you will start to move OHS from "another time-consuming task" within your business's operations to "business as usual". Implemented effectively, OHS Software will assist your business achieve a healthier bottom line. Your organisation can expect a reduction in their compliance costs. For more information on OHS Software or WHS Software, please see below. 
Learn how our OHS Software can improve your business.     Request a Demo
What is OHS Software or WHS Software?
When compared to a paper-based approach, OHS Software or WHS Software will support your business to streamline and manage its OHS duties more efficiently and productively. OHS Software and WHS Software have the same purpose – to assist businesses manage their health and safety program. The variation between the terms OHS and WHS is simply a result of how different jurisdictions (i.e. states, provinces or territories) refer to health and safety. OHS Software will allow management visibility on your businesses implementation of its OHS Management System and real-time and instantaneous reporting. OHS Software built on web-based or cloud-based platforms will allow everyone to play a role in safety, as workers will be in a position to access current and up to date OHS information from their desktop, tablet and/or phone.
Cumbersome paper manuals, disorganised intranets and inadequate filing systems are outdated. These antiquated methods are demanding to keep current, challenging to manage, and near impossible to extract consistent and up-to-date information out of. OHS Management Systems demand that a business has:
Policies and Procedures
Records and/or Evidence that the programme is being followed, and
An audit program in place to ensure continuous improvement.
Our OHS Software will house your current policies, procedures and forms; allowing these to be accessed by all workers on and off site. Unlike paper-based and intranet OHS Management Systems, our OHS Software will generate workflows to guarantee that all records are current and continuously maintained, whilst ensuring that OHS activities are flagged, directed to the appropriate stakeholder and then completed on time. In other words, this OHS Software allows you to "Say It, Do It and then Prove It".
What modules makes up  our OHS Software or WHS Software Safety Champion?
Developed with small to medium sized business requirements in mind, we believe our OHS Software Safety Champion is the most comprehensive off-the-shelf OHS Software solution that is on the market. Our OHS Management System modules include:
Dashboard. Our Dashboard provides management and identified stakeholders with a clear and always current, overview of how effectively your business' is implementing its OHS program.
Document Management and Control. This ensures that there is only one controlled manual and forms, with no hardcopies to update. Version updates are logged within the OHS Software. This supports businesses which operate across multiple locations or sites. When changes have been made to your OHS documentation, they are instantly made available to your entire workforce. 
Safety Planning and Event Management. This module allows you to automate OHS task that are to be completed across your business. It is the module your business needs to have visibility of those "tasks" that are in your OHS Manual that often are forgotten due to the operational demands of running your business. This is where you can control and co-ordinate your scheduled tasks, such as (but definitely not limited to) OHS Committee Meetings, Workplace Inspections, Evacuations, Performance Reviews and Calibrations. Email notifications pre- and post-deadline will ensure your stakeholders are set-up for success.
Accident/Incident Module. Our dynamic incident reporting form provides a simple way for everyone in your business to report all accidents and incidents which occur. Incidents can be reported anywhere and at any time. Once an incident has been reported, management and/or your insurance agents can be notified and an investigation workflow is initiated. 
Corrective Action and Improvement Module. Our dynamic hazard reporting form provides a simple way for you to report, record and manage the "close out" of each hazard, non-conformance, audit finding, regulator or union intervention.  
Human Resources – Training, competency. This module provides significant HR opportunities. It is the perfect place to house employee information, training records, skill competencies and workers compensation claim information.
Chemical Management. Having up-to-date Safety Data Sheets (SDS) and being able to understand the of quantity of each chemical that you have stored on site, is a legislative requirement and important way to manage your chemicals onsite. This module allows you to store SDS's and Risk Assessments, and will send you email reminders when SDS's approach their 5 year expiry date.
Contractor Management. Having up-to-date information on your suppliers and contractors is essential in your supervision and management of these workers. This module allows you to monitor contractor insurance information along with contractor inductions/information.
For more information have a look at the features page – Safety Champion OHS Software Features.
As our OHS Software is a single integrated system, your business can use it to run all of its compliance programmes (OHS, Environment and Quality). 
Incorporating this OHS Software or WHS Software solution into your business: where to next?
To get an understanding on how OHS Software or WHS Software can improve your business operations, contact us to request a free 'no obligation' demonstration of this impressive software, alternatively contact Safety Champion directly – this link with take you to the Safety Champion Arrange a Demo Page. Demonstrations typically take 30 minutes and are initially delivered online. OHS compliance is critical to your overall business success. At Action OHS Consulting, we want to provide you with this OHS Software, to support you in building a safer workplace.