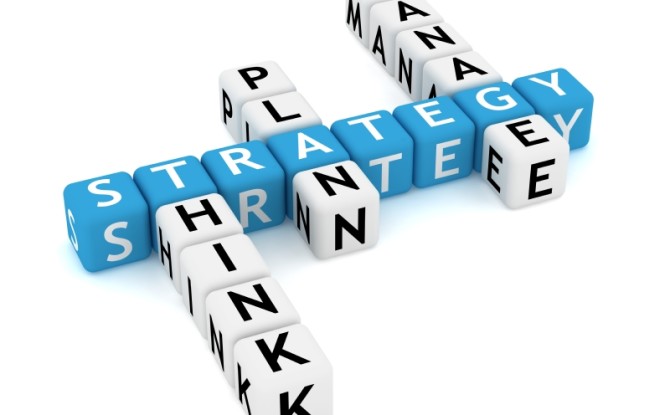 Planning: What is your health and safety strategic plan?
Does your workplace have an OHS plan? If so, does your workplace have OHS objective and targets to support you to achieve the outputs of this plan? And, if you have established objectives and targets, are these periodically reviewed, evaluated and redefined (if necessary)?
Or do they actually sit somewhere in the background, getting reviewed on an ad-hoc basis… or worse still, after a health and safety incident occurs? We're going to reveal a phrase in here that we think encompasses a trap that many businesses and organisations might fall into when it comes to health and safety management.
"A target without a plan is just a wish…" 
When we take time to consider this phrase, it is evident that to effectively achieve any workplace safety goals we have set in place, requires careful and considered planning. Why then do many workplaces continue to leave their Health and Safety Program in "the hands of the Gods"?
Where to from here?
To get you started, we wanted to outline some clear and practical advice for the strategic planning of your workplace safety program. Here goes…
Ensure that Senior Managers are aware of their legislated health and safety duties and due diligence obligations.
Establish key stakeholders to help define your workplaces health and safety objectives and targets. It is important that the objectives and targets that your workplace agrees on, are aligned to your Health and Safety Policy. When establishing targets make sure that they are:
S – Specific
M – Measurable
A – Achievable
R – Realistic
T – Time-framed 

Lead performance indicators: Measure the actions your business takes to improve performance.  They are in-process measures and can be predictive.
Lag performance indicators: Report on outcomes. This is an after-the-event measurement, essential for charting progress, but less effective when attempting to influence the future.
Note: Lead indicators often require an investment in time to implement. Generally, lead indicators require initiative and/or action prior to a result being seen by a lag indicator.
With consideration to your workplace Health and Safety Targets, establish a Safety Action Plan. Within the Safety Action Plan outline timeframes and attach responsibilities.
Communicate Health and Safety Targets to workplace.
Periodically review Health and Safety Targets and Safety Action Plan.
Some free resources to get started with your planning
We've worked with over 500 Australian businesses over the last several years, designing and establishing solutions to a range of needs. And trust us, we see the many frustrations and challenges that businesses have with safety, as they attempt to comply with the laws.
Rest assured, there are some great resources you can access for free to get you started. Some that we love;
Check out WorkSafe Vic's Industry Hotspots website that provides you with an idea of what hazards and risks are most relevant in your industry – the ones you should look to address/prevent first. http://injuryhotspots.com.au/#/
Here's a list of Australian-based regulators where you can go to get relevant advice and guidance. https://www.actionohs.com.au/ohs-legislation/ 
If you need a software system to keep your safety management tasks on track and ticking along, try Safety Champion's GO FREE plan. A forever free plan for safety software that allows you to manage incidents, inspections, hazards, corrective actions and more. http://safetychampion.com.au/
Remember, we're in the business of making safety easier and more accessibly to all businesses and people – irrespective of their safety knowledge or expertise. If you need assistance, please don't hesitate to let us know. Contact us today.
www.actionohs.com.au | info@actionohs.com.au | 1300 101 OHS | 1300 101 647