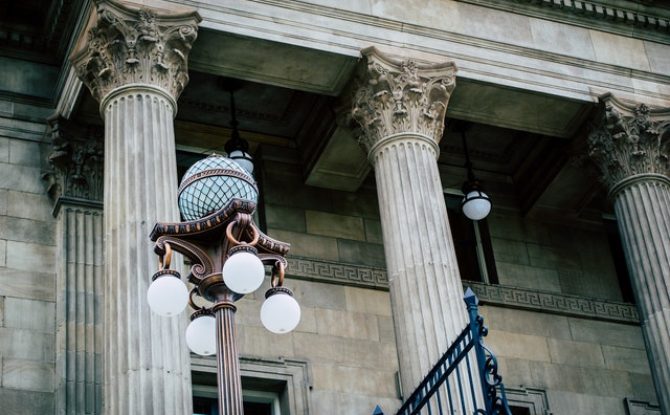 Industrial manslaughter law – What you need to know
In Victoria, from July 1 this year, the consequences of a workplace fatality will become far more serious for employers who are not providing a safe workplace. This date marks the passing of the Workplace Safety Legislation Amendment Bill 2019 – Workplace Manslaughter into law.
This will bring Victoria broadly in line with industrial manslaughter legislation in Queensland and the ACT, while similar laws are mooted to follow in WA and the Northern Territory.
Senior OHS Consultant, Stephen Pehm, outlines what you need to know about this legislation as an employer or leader, along with considerations for strengthening your workplace health and safety practices.
An overview of the legislation
This Workplace Safety Legislation Amendment Bill 2019 – Workplace Manslaughter lists the following objects (New Part 5A Section 39a);
prevent workplace deaths
deter persons who owe certain duties under Part 3 (general duties)
Reflect the severity of conduct that places life at risk in the workplace.
The legislation aims to realise these objects by defining the offence of workplace manslaughter through negligence contributing to the death of another person (New Part 5A Section 39G).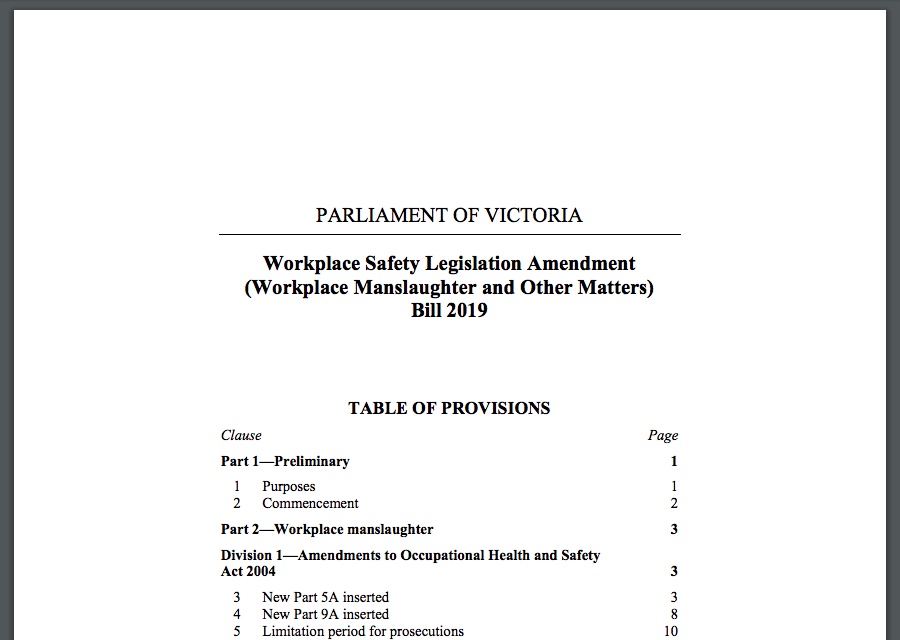 The purpose of these new amendments is to hold the workplace parties with the power and resources to maintain and improve safety – namely employers and Corporate Officers – to account if a person (including a non-employee) is killed in their workplace as a result of unsafe work practices being carried out.
For a conviction to be recorded it would have to be proven that the death was directly due to the negligence of the employer or Corporate Officer in maintaining workplace safety.
Negligence is defined in section 39 (E) as "a great falling short of the standard of care that would have been taken by a reasonable person in the circumstances in which the conduct was engaged in."
It would also have to be proven that the negligence occurred for a high-risk work activity which caused the harm. Note that these may include psychosocial and illness based risk related activities and may be applied retrospectively.
A brief overview of the penalties
Penalties for industrial manslaughter are significantly more serious than those currently in place for conviction under the Victorian OHS Act 2004 (up to five years goal and $3.2 million fine (20,000 penalty units) for a corporation ($290 thousand – 1800 penalty units – for an individual).
If you are convicted under the industrial manslaughter legislation you may be imprisoned for up to 20 years and fined $16.5 million (100,000 'Penalty Units').
If charged with industrial manslaughter, a court would need to be satisfied of three factors before making a finding of guilt:
whether there was negligent conduct;
whether there was a breach of a safety duty; and
whether the conduct and breach lead to the death of a person.
OHS advice for next steps
The most effective way that an employer can avoid a prosecution under this legislation is to ensure that a safe workplace is provided for all work activities and that effective workplace safety based consultation is taking place.
For a safe workplace to be provided all high risk activities being carried out by that employer must have demonstrably effective safety controls in place to ensure that the risk of serious harm or death were minimised as far as is reasonably practicable.
Such controls would broadly include:
Systems of work in place that specify how work tasks are to be carried out safely;
training of all workers to carry out their tasks safely, follow safety rules, engage in meaningful workplace consultation about hazard control and report all safety related issues / participate in safe resolution of these issues;
Use of standards compliant equipment and personal protective equipment where applicable all of which is maintained as per manufacturer's instructions;
In addition, it would have to be demonstrably clear that all workplace parties were regularly discussing emerging and existing safety related risks and monitoring the effectiveness of controls.
Evidence and appropriate action
Having a system in place for ensuring the outcomes above are actively being achieved with evidence gathered to prove what you are doing so is the easiest way to avoid an industrial manslaughter prosecution.
All of the above activities require all workplace stakeholders – that is, executives, managers, supervisors, and employees/contractors/visitors – to be aware of their responsibilities and carry them out effectively. In addition, evidence should be gathered and monitored to demonstrate that everything is under control and that the risk of a workplace incident is not just around the corner.
However, it can be difficult to ensure that all stakeholders have access to the data and information they need at all times. Plus keeping track of the evidence across complex workplace settings can be challenging.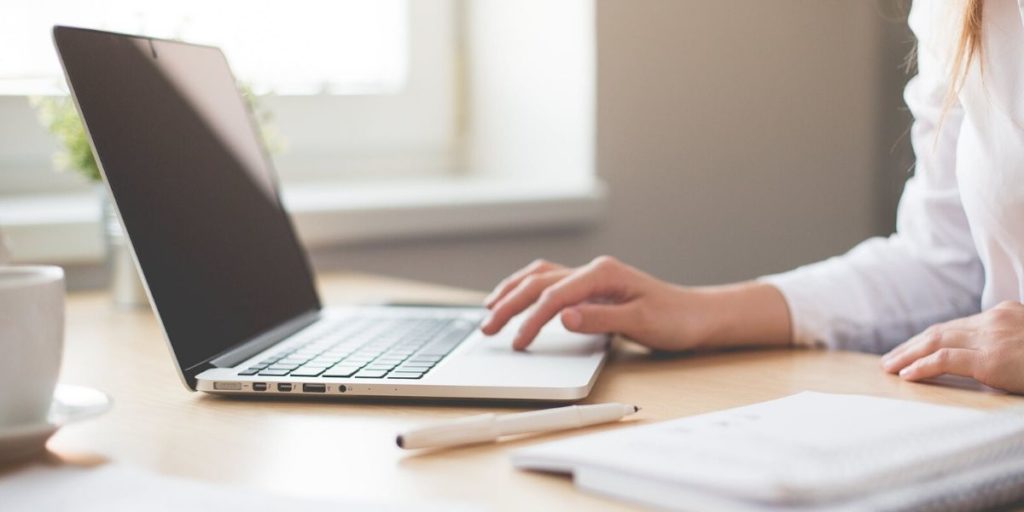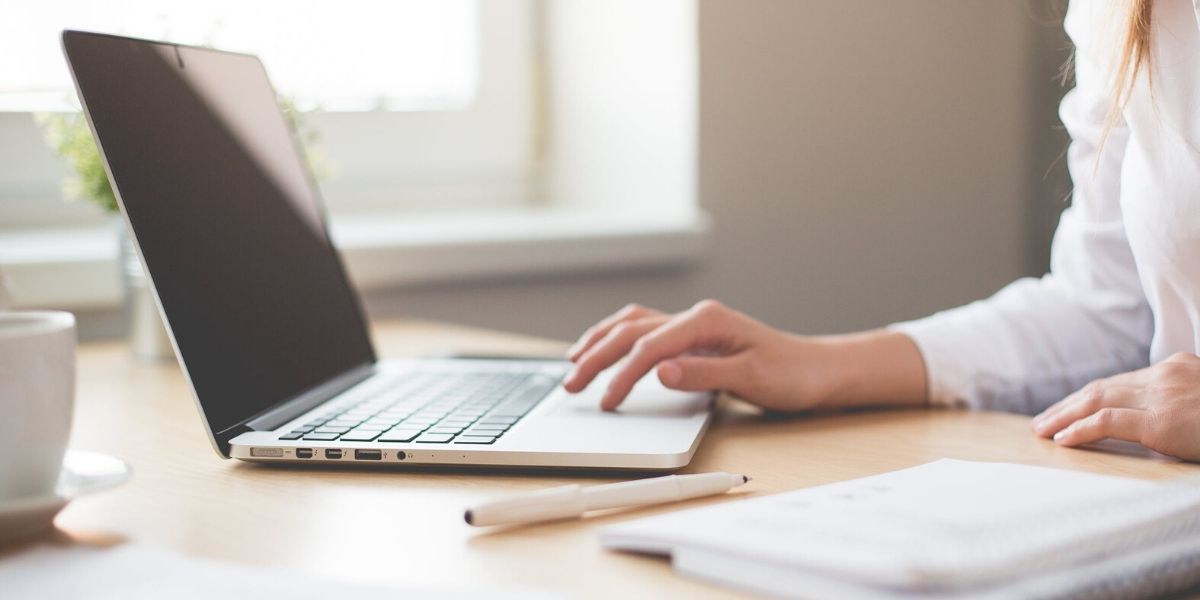 While maintaining a paper based system or similar is OK, it can be considerably easier to manage your workplace safety obligations using safety management software. For example, Safety Champion will enable much easier storage and retrieval of information and allow easier monitoring that all of the workplace stakeholders are doing what they are required to.
Corporate officers – personal practices
As a Corporate Officer you can best avoid a prosecution for industrial manslaughter by being actively aware of and engaged in the state of safety in your organisation.
If you cannot be confident that your organisation is actively working towards a safer workplace and no one in your organisation can show you evidence of this happening, then you are at risk of being prosecuted in the event of a workplace incident resulting in death or serious injury occurring at your workplace.
Consider these questions;
Do you know what is happening across your work activities from a safety perspective or who is accountable for overall implementation of the system?
Are you aware of how many workers have been injured, made ill or nearly been injured from workplace activities?
Do you know what your WorkCover premium is and how many active WorkCover claims you have?
Do you or a colleague at your level regularly attend consultation meetings and do you monitor their outcomes?
Being aware of information such as this can act as the 'canary in the coal mine'. If you choose not to get up to speed on what is happening in regard to workplace safety across your organisation, or to instigate steps to implement safety, then you increase your risk of being prosecuted for industrial manslaughter should someone be killed or seriously injured by the work you carry out.
If you require any assistance with your OHS management system, please reach out to us. Additionally choose from our suite of upcoming training courses to boost your OHS skills, knowledge and capabilities. 
To learn more, seek information from your local workplace regulator or trusted legal firm, or;
WorkSafe Victoria: Victoria's new workplace manslaughter offences
AICD: States toughen WHS laws with new industrial manslaughter offences