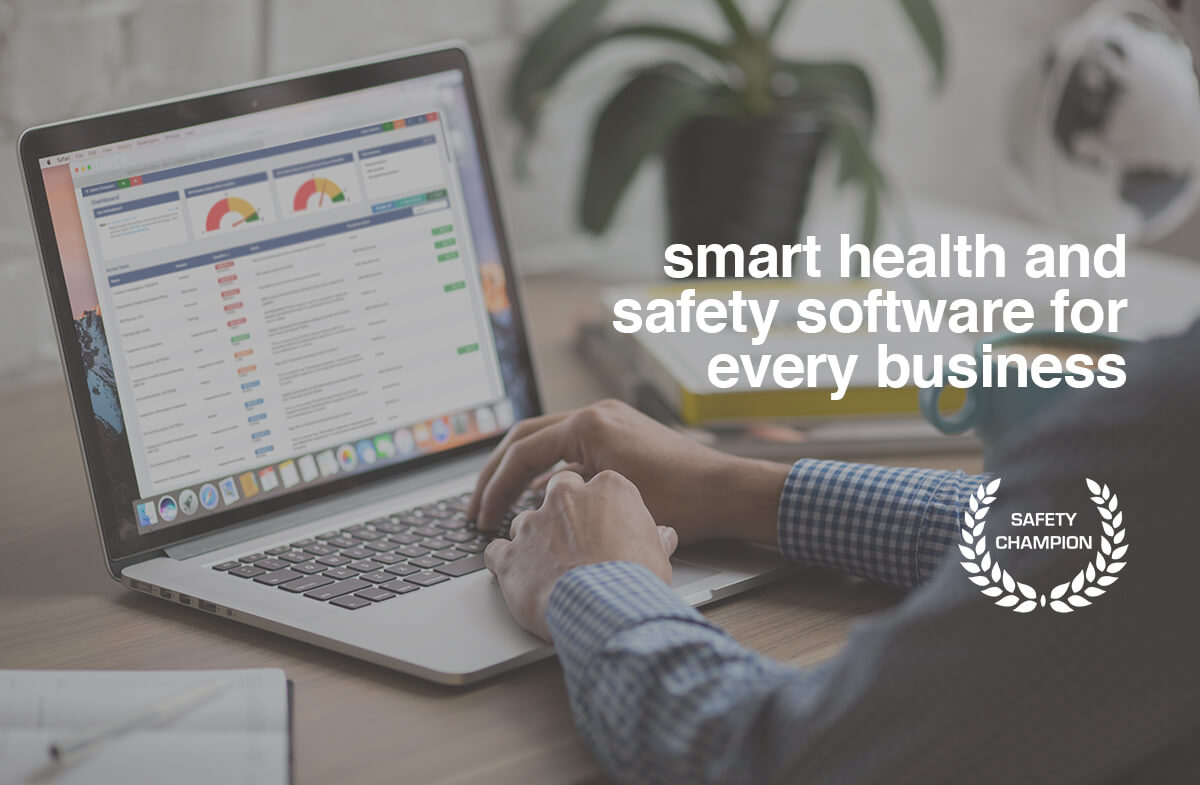 Implementing Safety Champion – Action OHS Consulting's safety software – will assist your business to build and implement an effective safety program. Safety Champion will help your business to increase visibility of your health and safety practices and move safety from something that was once complicated and unsustainable, to something that is easy to follow, and business as usual.
Created by practicing Health and Safety Professionals, we have built Safety Champion to support you to address the requirements of each of the following standards: Safety (AS/NZS 4801 & ISO 45001), Quality (ISO 9001) and Environmental (ISO 14001).
Learn how our OHS Software can improve your business.     Request a Demo

Action OHS Consulting built Safety Champion to fulfil a need. Through client engagements, our experienced OHS Consulting team have seen first-hand the challenges that many businesses face when trying to establish and roll-out their safety program.
Safety Champion has been designed by, and continues to be refined by, highly experienced and currently practicing OHS Professionals. It's the insights and experience of these OHS Consultants that continues to drive the ongoing development of Safety Champion.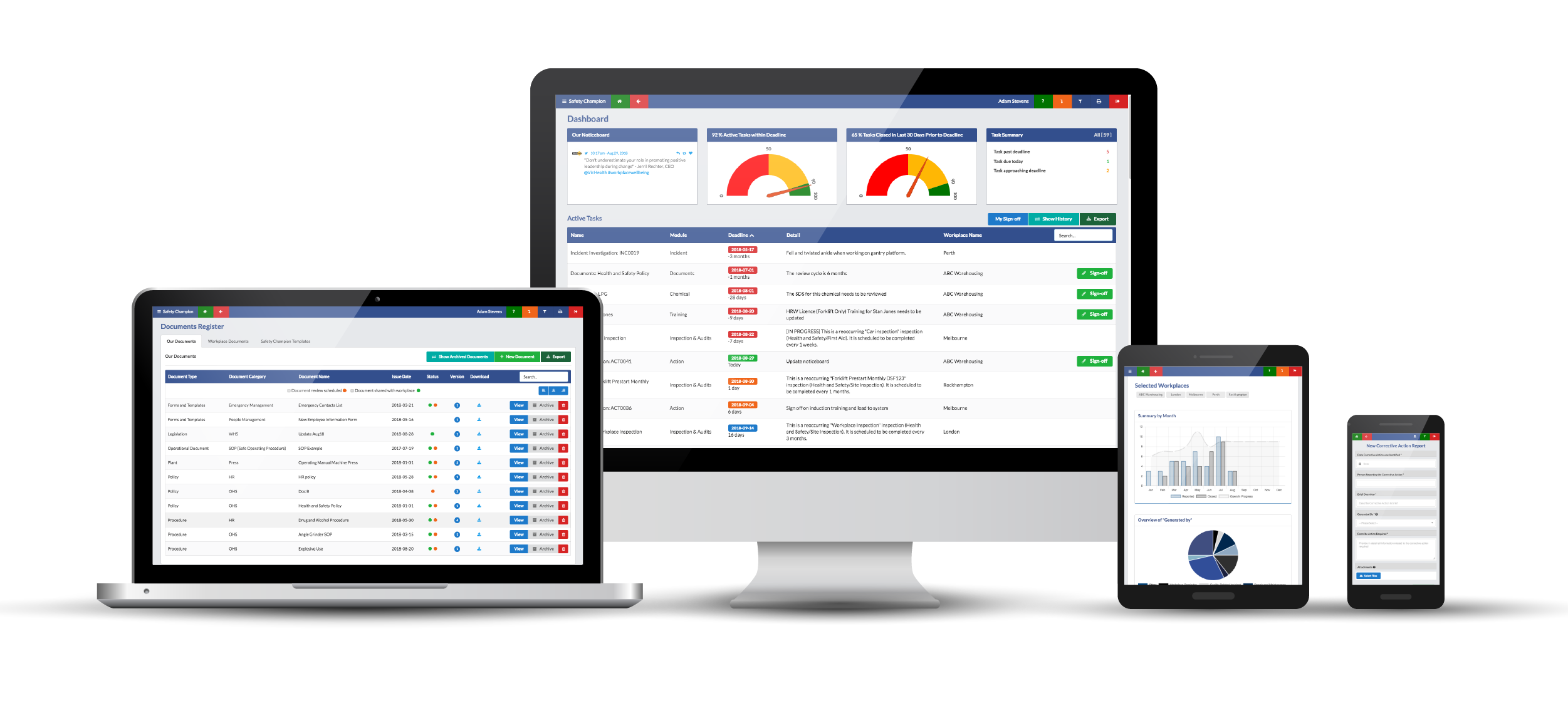 What is Safety Software?
When compared to a paper-based approach, safety software will support your business to streamline and manage its health and safety duties and responsibilities more efficiently and productively. Safety Champion has been designed to assist your business to manage its health and safety program by:
Providing you with access to a Health and Safety Manual, which includes Policies and Procedures
Directing you to safety and compliance tasks from the legislation and standards, that need to be planned, scheduled and completed
Guiding your business on how effectively you are implementing your OHS Program
Supporting real-time communication and instantaneous reporting.
Accessible via the cloud, Safety Champion will allow everyone to have access to up-to-date health and safety information from their desktop, tablet and/or phone.
Also enjoy ease of use – online and offline – with the Safety Champion mobile app.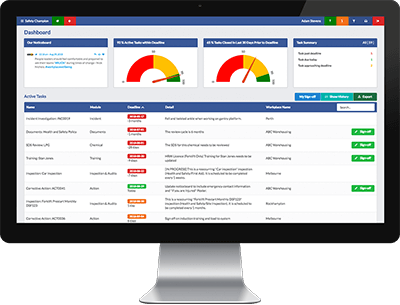 Cumbersome paper manuals, disorganised intranets and inadequate filing systems are outdated. These antiquated methods are:
demanding to keep current,
challenging to manage, and
near impossible to extract consistent and up-to-date information out of.
Safety Management Systems demand that a business has:
Policies and Procedures, that reflect their operations
Evidence that their OHS Program is being followed, and
An audit program in place to ensure continuous improvement.
Our safety software will house your current policies, procedures, and forms. It will allow these to be accessed by all workers on- or off-site. It will generate workflows, to guarantee that all health and safety activities are flagged and directed to the appropriate people so they are completed on time. In other words, Safety Champion Software will allow you to "Say It, Do It and then Prove It".
What modules does Safety Champion Safety Software include?
Safety Champion is the most comprehensive off-the-shelf safety software solution on the market. The Safety Champion modules include:
Safety Champion is a single integrated system. This means that your business can use our safety software to run all of its compliance programs (Health and Safety, Environment and Quality). 
How to incorporate Safety Champion Safety Software into your business
An effective and sustainable safety and compliance program, is critical to your overall business success. To discuss how Safety Software can support your specific business needs, contact us, or alternatively contact Safety Champion directly. 
If you like what you hear, a demonstration of our safety software will typically take 30 minutes and can be delivered online.