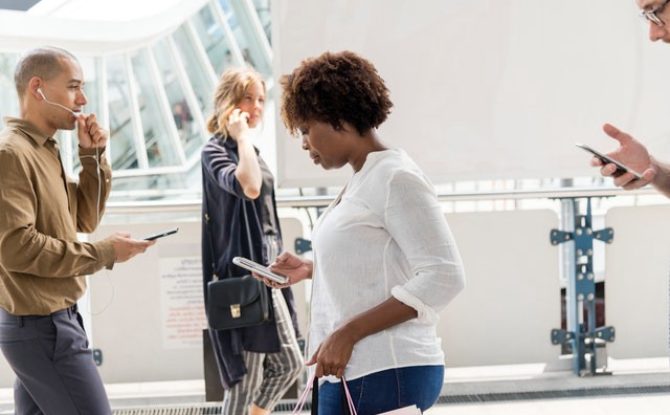 OPINION | Managing mental health in the digital world
By Mary Kikas | Senior Consultant
From a wellbeing perspective we (I mean the collective, worldwide 'we') are further isolating each other with our submission to technology in order to be more efficient, get ahead, cram more into our overflowing working days and lives.
Outside of professional realms we take on the world with our likes and dislikes through social media outlets such as Facebook and Twitter. 
Within these arenas, we continue to seek immediate reinforcement and gratification that we are great, up-to-date, and conforming to our societal obligations in life, love, politics and the like.  In the meantime, our psychological and emotional wellbeing is being further compromised behind the constructs of our technological age.
And for what, a deteriorating mental health epidemic! What else can we do to drive meaningful communication and connection in order to enhance our personal and professional life?
Research demonstrates a strong correlation between social isolation and the health and wellbeing of older adults.
Across the world social isolation is one of the strongest predictors of health outcomes including morbidity and mortality rates. Attitudes and beliefs are divided as to whether technology improves our social connectivity or drives a firm wedge between our true selves and our digital alter egos.
Regardless, the fact of the matter is that deteriorating mental health is on the rise and this has been declared as a national emergency in not only Australia but also around the world.  
So where to from here you might ask? 
Each and every one of us has a role to play. Firstly, organisational policy should be informed by the fact that we are social beings and since the beginning of time we have levitated to each other for support (in terms of family, friends, peers and leaders) and guidance with the intention to learn, grow and evolve.
Nothing has changed and in fact our gauge of job satisfaction is very much influenced by peer and management support. Therefore, the approach to consider is one that is informed by our values and our genuine desire to care for and support each other.
So how does technology fit in to this picture?
There are various technologies that have demonstrated how they positively impact levels of social isolation by way of increasing communication and connectivity between individuals and groups of people.
We need to carefully navigate the use and application of mobile technologies, internet and communication technologies, to enhance communication in order to lead to higher levels of connection with others and decreased feelings of isolation and loneliness, which may increase the risk of deteriorating mental health.
Clear rules and standards of workplace conduct including working remotely from a satellite office or from home must inform our attitudes and practices on how we perceive and traverse the digital world. 
Opportunities for face-to-face open and collaborative communication and consultation is integral and mandatory in the process.
What does this look like you might ask?
Workplace forums must allow, for a safe space to encourage and empower the workforce to share thoughts and ideas in a respectful forum without judgement.
Furthermore, there must be a communication loop that informs the workforce of how their input has made positive change to the workplace whether in terms of informing policy and/or workplace culture.
Regardless, it is clear that our power and the true representative of ourselves is often best realised in the collective and not just the individual.