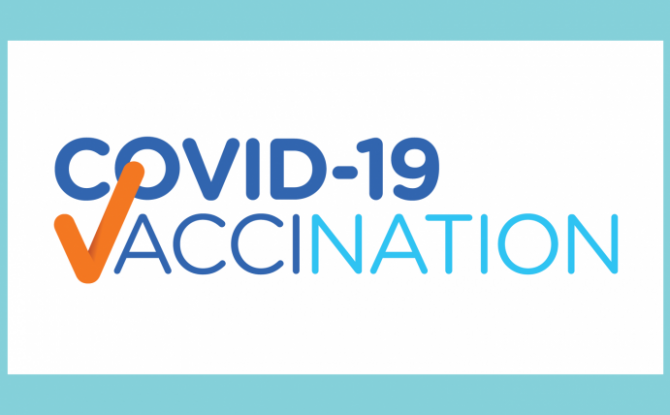 Vaccinations and the workplace – Your FAQs answered
Throughout the coronavirus pandemic, we have seen how vital it is for employers and employees to work together to find solutions that work for their workplaces and individual needs. Now that vaccines are being rolled out, this collaborative approach should continue. As every workplace is different, employers and employees should openly and collaboratively discuss and plan for what the roll out of the vaccine might mean in your workplace.
So where to begin? Read through our handy FAQs to get a better understanding of your role when it comes to vaccination and your workforce.
As an employer, do I need to do anything regarding vaccination? Isn't the government handling this?
Whilst the government is managing the rollout of COVID-19 vaccines, we all need to do our part to prevent the spread of coronavirus.
To do this, you need to ensure you and your employees are following the most up to date guidance on health and safety whether you are working on-site or in the home office. Ensure you have access to the current directions from your State or Territory Government, your state OHS regulator, and advice from trusted health and safety experts and communicate this advice to your employees.
You certainly play a part in both ensuring your workers are across the latest advice and how this might implicate your line of work. Plus it can be hugely beneficial to the mental and physical health of your team to have an open conversation about their concerns or questions regarding the vaccination roll out process and how it might impact your workplace.
So, take some time to meet and speak with your team, and see if you can alleviate some areas of concern, harnessing the advice you seek from the experts.
Is it mandatory for people to be vaccinated in Australia before they come to work?
While it is strongly recommended that as many Australians as possible who are eligible to receive a vaccination against COVID-19 are vaccinated to help stop the spread of the virus in our homes and workplaces, at this stage, for the majority of workplaces, receiving a vaccination is voluntary.
As it currently stands, employers cannot force their employees to be vaccinated against coronavirus before they come to work. However, do seek advice from health and safety professionals before you make any decisions or communicate information of this nature to your team.
Be sure to keep an eye on the latest government and regulator information as vaccinations may be prioritised or mandated in some industries – for example, the current discussions around Aged Care workers following the latest Victorian lockdown.
We work in a high exposure risk industry and have an employee who refuses to be vaccinated. What should we do?
If your industry has been identified as high risk and requires employees to be vaccinated, and someone refuses to be vaccinated, you should first ask them to explain their reasons for refusing the vaccination.
If they have a legitimate reason for not being vaccinated, such as having an existing medical condition, this does not remove the employer's responsibility to provide a safe workplace for the employee and others. You should first try to work together to consider whether there are any other options available. This may include alternative work arrangements, however in high-risk industries, it may not be unreasonable to expect a vaccination as a requirement of the role.
How do we support or encourage workers to get vaccinated?
There are ways in which you can encourage your staff to get vaccinated. You can implement programs that support, promote, and enable voluntary uptake of vaccinations. You can introduce attractive leave entitlements for staff to go and get vaccinated. Why not hold sessions with expert medical professionals for your staff to learn and ask questions about the vaccines?
Always listen and allow your employees to voice any concerns they may have so that you can identify solutions together, depending on the circumstances of your workplace.
We want to implement mandatory vaccinations in our business. Can we?
You might think the easy solution is to implement a blanket policy demanding your entire workforce receive a coronavirus vaccine. However, there are limited circumstances where an employer can implement a mandatory vaccination policy within their organisation.
Some important factors you should consider here before making such a decision include:
whether a specific public health law relating to your industry requires an employee to be vaccinated
whether an enterprise agreement or employment contract in your industry includes provisions about requiring vaccinations
whether it would be lawful and reasonable for you to force your employees to be vaccinated
whether your employees have a legitimate reason for not being vaccinated, such as a medical reason, and
how protections for employees under anti-discrimination laws may apply to such a decision
In addition, not everyone in your workforce will be subject to the same level of risk from the coronavirus, and consequently, at this stage, their access to the vaccine will vary.
It is key to review if any of your employees are at a high risk of coronavirus exposure and to seek advice from experts, such as the Department of Health and Human Services in Victoria or your local regulator, on the steps you might need to take to ensure your employees have access to vaccines.
After we roll out the vaccine in Australia, can we stop with the distancing and hygiene stuff?
COVID-19 vaccines are currently being rolled out in stages in Australia, and it is not the only way we can stop the spread of the virus. Much of the population will remain unvaccinated for some time yet, so we need to continue to practice good hygiene, physical distancing, getting tested, and staying at home when we are sick. We must also continue to comply with any public health orders that apply to us and our workplaces.
Some of our team members are pretty nervous about coming to work until everyone is vaccinated. How do we handle this?
If an employee refuses to attend your workplace because a co-worker isn't vaccinated, you can direct them to come into work if you have a lawful and rational reason to do so. Whether a direction is lawful and rational can depend on several factors, including the employer's work health and safety obligations.
First try to understand their concern. Again, perhaps they are at higher risk of contracting the disease or suffering badly if they do (for example, people with auto-immune diseases). Discuss alternative working arrangements with your concerned employee. Could their role be performed remotely? You should also consider sharing information about the steps you have taken to ensure a safe workplace, to help manage and mitigate concerns your employees may have.
We're unsure about what we should do as an employer – we want our staff to be safe. What's the right thing to do here?
When in doubt, ask! If we have learnt anything throughout this past year, it's that rules and regulations can change in an instant. It is so important to seek evidence-based help.
Guidance and advice should be obtained from the local safety regulator, like WorkSafe Victoria, safety professionals such as our team at Action OHS Consulting, and from other legal professionals before making any hard and fast decisions around vaccinations in the workplace.
For the latest information around vaccinations and the workplace, a good source of information is Fair Work Australia. But do also keep across the latest news and government advice on a regular basis.