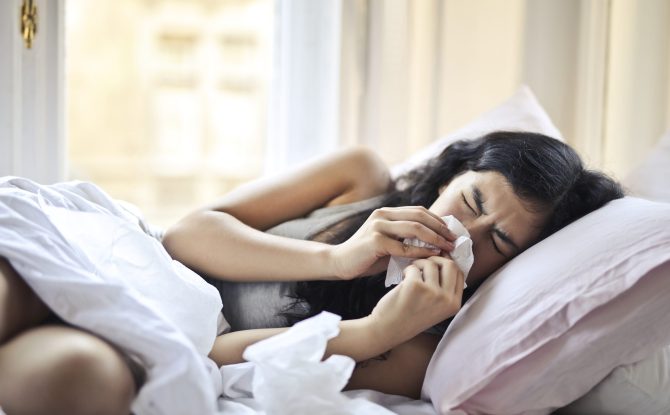 Prepare your workplace for flu season
In Australia, the influenza virus is estimated to cost businesses in excess of $100 million a year due to workforce illness alone. On average, it affects 10-20% of the population every year. Influenza, or as it's commonly known, 'the flu', is a highly contagious virus that can affect the entire body. It's easily spreadable and is contagious even before symptoms appear.
A person can be infected with influenza at any time of the year, but in Australia most flu infections typically occur between June and September, a period often referred to as 'flu season'.
As a business owner, your employees' health and safety should be a top priority, especially during flu season. One effective strategy to minimise the risk of flu infections in the workplace is to implement a workplace flu vaccination program.
Fortunately, many employers are already offering onsite flu vaccinations to their staff, but did you know that you can also include COVID-19 vaccinations in your program? COVID-19 and the flu are highly contagious, and getting vaccinated is one of the best ways to prevent their spread.
A workplace vaccination program has many benefits for both employers and employees, particularly when the flu and COVID-19 are still highly prevalent within the community.
The best way to prevent the spread of either infection is to get vaccinated. As with influenza vaccinations, having a COVID-19 vaccination provides an extra level of protection against being infected and also helps slow the spread of infection to others who may be more vulnerable to severe complications.
Being vaccinated is the most effective way to help the body strengthen its immunity against infection and prevent contracting the influenza virus and passing it on to others in the workplace, at home, or on the daily commute.
By offering flu vaccinations to your employees, you will:
Reduce absenteeism due to influenza, and associated cost to businesses, by 25-35%
Promote a healthy workforce
Demonstrate your organisation's interest in workforce health and wellbeing
Increase the 'Herd Immunity' at work, to reduce the spread of the virus
Limit employee disruption and increased workloads for employees that are not infected.
Boosts morale
For further information or advice on how to implement a vaccination programme in your workplace please contact us.