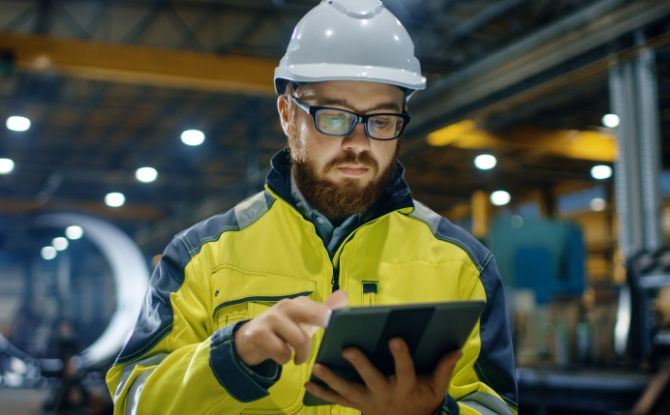 All you need to know about building an effective Safety Management System
What is a Safety Management System (SMS, or also known as an Occupational Health and Safety Management System or OHSMS)? Well, it's is a set of policies, procedures and plans that systematically manages the health and safety of your workplace.
It covers crucial organisational structures and reporting lines, key accountabilities, and all your health and safety policies and procedures. The great thing about safety management systems is that they are not one size fits all. They are scalable and therefore can be tailored specifically to the size and complexity of your own workplace.
Why do you need a Safety Management System or OHSMS?
A well-implemented Safety Management System helps minimise the risk of injury and illness due to workplace operations, and that should be front of mind for any business, right? The other great thing is that you shouldn't have to start from scratch. Your organisation most likely has some elements of a SMS already in place. The key is to link these elements into a coordinated overall system to improve work health and safety performance.
Key components of a Safety Management System
The universally accepted framework for SMSs includes the main components listed below. These components represent the minimum requirements that need to be met when implementing your system for it to be recognised as a Safety Management System:
Safety policy and objectives
Management commitment and responsibility
Safety accountabilities
Appointment of key safety personnel
Coordination of emergency response planning
Safety Management System documentation
Safety risk management
Hazard identification
Risk assessment and mitigation
Safety assurance
Safety performance monitoring and measurement
The management of change
Continuous improvement of the Safety Management System
Safety promotion
Training and education
Safety communication
So keep this handy as you begin. You can then take the next step and have your Safety Management System certificated against ISO 45001.
What is ISO 45001?
ISO 45001 is an International Organisation for Standardisation standard for management systems of occupational health and safety. Its goal is the reduction of occupational injuries and diseases, including promoting and protecting physical and mental health. An ISO 45001 certification can be obtained by any organisation regardless of its size, type and nature.
In addition, having your Safety Management System certified as ISO 45001 can lead to recognition for having achieved an international benchmark, and in turn, will influence potential clients who are concerned about their social responsibilities to choose you from your competitors. They will be reassured when they know they are dealing with an organisation that has internationally recognised safety standards. So it really is win-win.
What does building a Safety Management System look like?
Even before you get down to the nitty-gritty of documenting those all-important policies and procedures, there are a few initial steps you should consider taking when implementing your SMS. These steps will ensure that you effectively contextualise your health and safety program to your own specific workplace needs as they currently stand, and so you are not distracted by past manuals or that old workplace saying, "the way you have previously done things".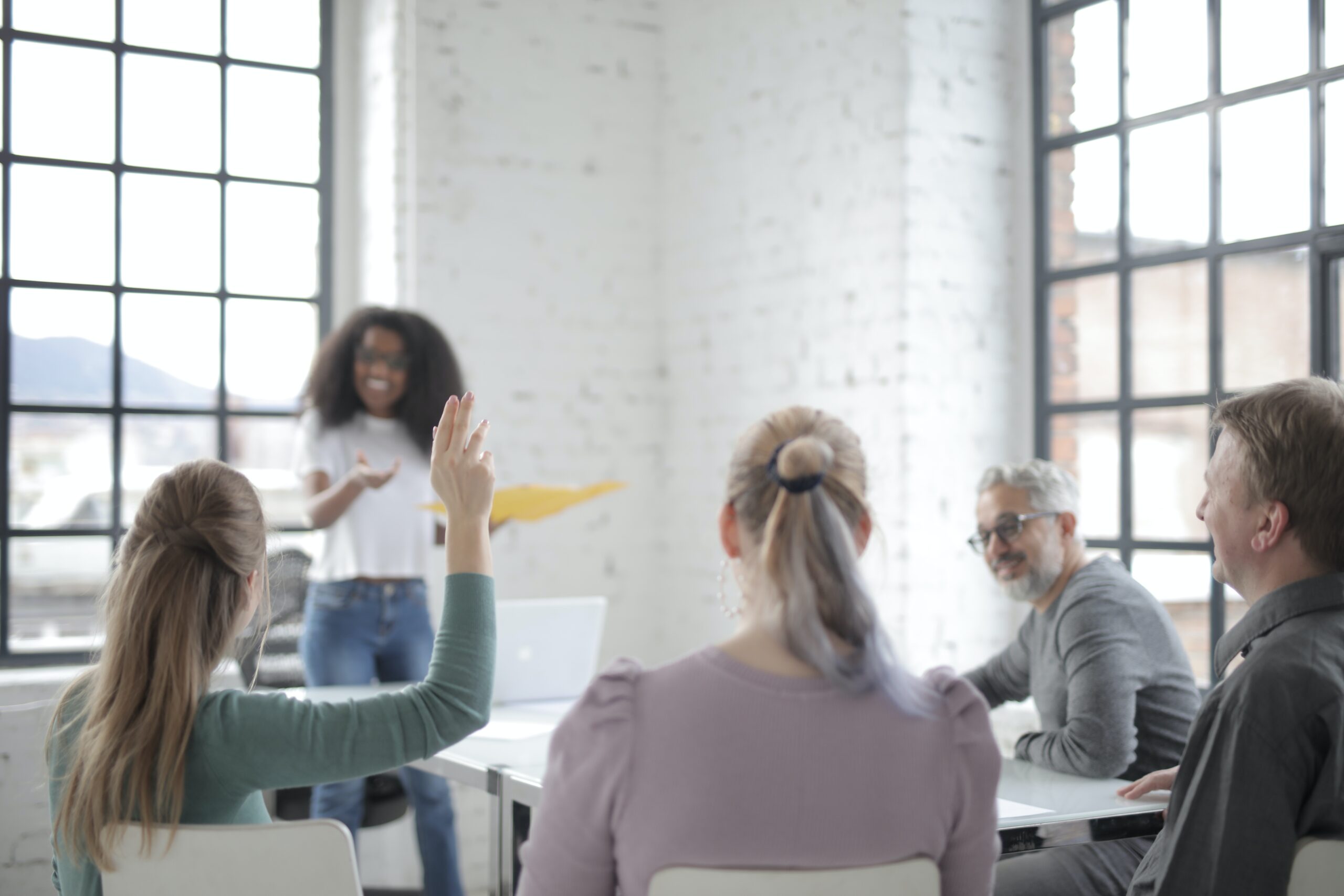 First of all, set up a working group, who will drive the implementation of your Safety Management System. Ideally, this group should include a mixture of management and employees that represent the breadth of all facets of your organisation. It would also be ideal to have a subject matter expert from the industry from which your organisation is part.
Controlling hazards is the key
Effective implementation of health and safety management within your workplace should result in hazards being controlled. Hazard control is achieved either by reducing the impact or by reducing the likelihood of exposure to the hazard.
Once your working group is established consider all the actual "work" that that is completed by your teams and the potential hazards that come with this work. This includes within your office, as well as within your production arm and employees out in the field.
It is important to not just focus on hazards that you perceive as higher-risk. You want to create an overall organisational context for your Safety Management System and to take into account all risks and opportunities, not just those obvious ones. This will ensure you are implementing a system with a holistic view.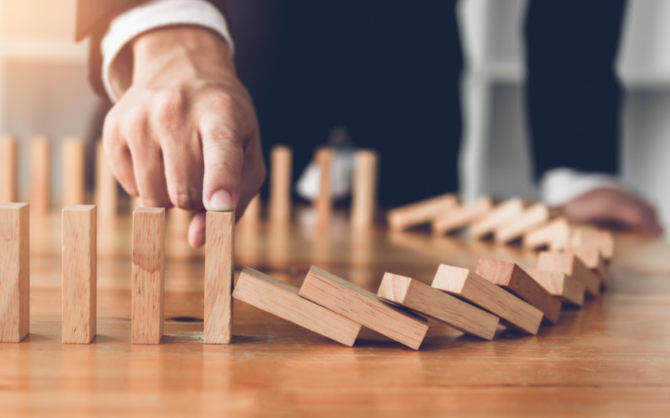 Once you have a clear understanding of context and hazard controls, begin by documenting them within your Safety Management System. This will enable your organisation to begin to improve its safety performance by:
Ensuring

documented health and safety policies

and objectives reflect the work that you do actually do, not the work you imagine is done.
Increasing the awareness of your health and safety risks. Your documented Safety Management System will provide a single source of truth.
Allowing you to evaluate your health and safety performance against the processes as documented and allow you to more easily identify "breaks in the process" when moving down the path of continuous improvement.
Documenting key responsibilities, to ensure both management and workers can take an active role in health and safety matters.
What are the challenges with implementing and maintaining a Safety Management System?
It is important to be aware of some of the challenges that can be faced when implementing your SMS:
Getting Started
Like anything to begin with, it can be hard to get started. Too often companies advise that they are not ready, as they want everything to be perfect before they begin the process. However, your Safety Management System should always be considered an ongoing and ever-evolving process that will never be perfect, so the key is to begin.
Setting Goals
 Companies building an SMS should set realistic goals. A company knows its capabilities and limitations which should be referenced when implementing health and safety targets. If you set too an unrealistic goal, your team could get disheartened and lose interest in implementing your system further.  
Problem Solving
If you don't know what your potential organisational health and safety risks are, you won't be able to confidently begin implementing your safety management system. That is why it is important to have people from across the breadth of your workplace operations to help you identify these risks.
Most workplaces find that once they take time to explicitly understand and document their health and safety hazards and then agree on how the hazards are controlled; building and implementing the Safety Management System is relatively simple.
Self-Management
 Safety Management Systems require ongoing input and update and consequently, their success mostly depends on the enthusiasm of your working group overseeing your system. If you don't ensure continuous improvement and input, your system and the health and safety of your workplace can suffer.
Software platforms such as Safety Champion Software can help. They can ensure that implementation activities are planned for and scheduled. They prompt workers when tasks that they are responsible for approaching their due date, and where required escalate to management if tasks are not completed. This will help with the momentum and help keep you on track.
Transparency
Ensuring the correct information is shared with all employees is another major challenge when implementing a Safety Management System. Often crucial and timely safety information can get lost within an organisation's traditional reporting system. However, software platforms that specialise in safety management and compliance, such as Safety Champion Software again, can play a role here.
The cloud-based nature of most safety management software products ensures that workers have access to the most current policies and procedures, chemical registers, and training documentation. It can allow employees to report incidents and hazards in real-time and communicated to all stakeholders instantaneously.
Why make building your Safety Management System a focus?
When implemented well, building and implementing a Safety Management System has immense value. The obvious positive outcome is to the health and wellbeing of your employees. These benefits should also be kept front of mind to keep up the momentum when establishing your Safety Management System:
You will improve your organisation's ability to respond to regulatory compliance issues
You will reduce the overall costs of incidents
You will reduce downtime and the costs of disruption to operations
You will reduce the cost of insurance premiums and risk of prosecution
You will reduce absenteeism and employee turnover rates
By taking action today and organising a coordinated, holistic and internationally recognised system to improve your workplace health and safety performance, your business and your employees are the real winners. If you get the setup right, the benefits to health and safety, as well as to other areas of your operations, are sure to follow.
For more support with designing and implementing an effective Safety Management System, reach out to our team today. Our OHS consulting team have vast experience when it comes to OHSMS development and would be pleased to help.