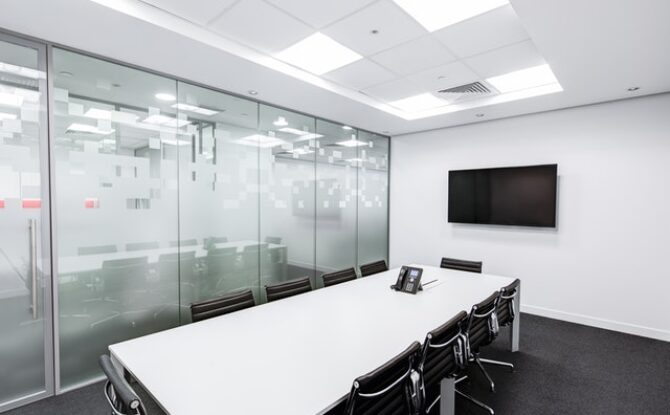 Key considerations to support a safer return to office
In recent months, Victorians who have been working from home have been able to make a partial and optional return to work facilities. Without doubt, this represents different challenges for businesses that value employee and visitor health and wellbeing. 
A number of factors will impact the success of organisations looking to transition a portion of their workforce (either small or large) from their home working environment and back to the office or other physical work site. It is therefore important that organisational leaders carefully plan this return, and when doing so, that they keep the health and safety of their workforce, customers and visitors front of mind.
In this article, we will outline some considerations to help you make this transition as smoothly as possible. 
Auditing new or changed workplace conditions
Given the potential impact of COVID-19 as a workplace hazard, and acknowledging the ever-changing nature of guidance and advice around COVID, businesses are strongly encouraged to stop and reflect. It may be time to consider an audit.
By auditing the new and/or changed conditions within a workplace, you will support a level of certainty that the proposed controls you put in place are practicable and being implemented well.
Physical distancing will remain an important consideration. Businesses should be looking to identify ways to increase the physical distance between people when at work (i.e., workstations, meeting rooms, etc) and continue to monitor the number of people in enclosed spaces.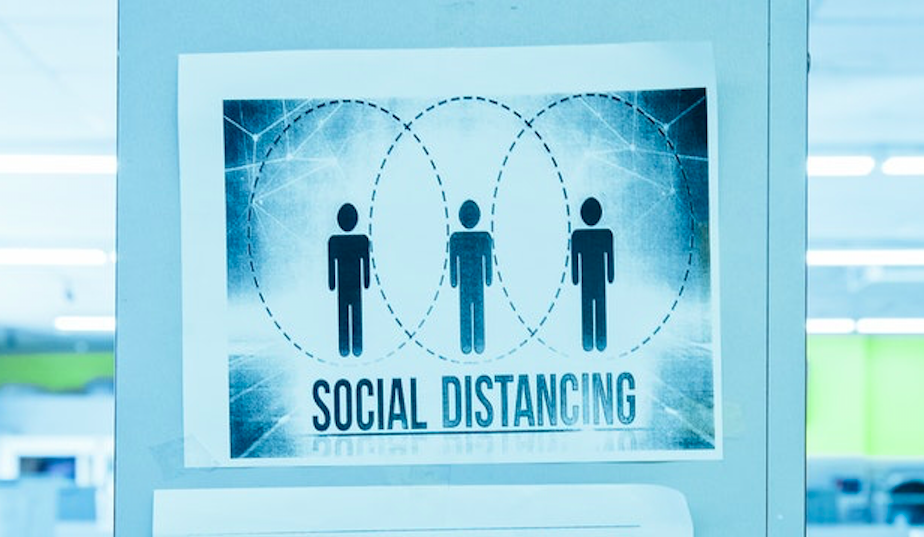 Due to the physical distancing and hygiene considerations in place, you may even need to redesign the layout of the workplace and your workflows so you can meet the COVID safe guidelines.
Below is a list of WHS considerations that businesses should evaluate, as they return their workforce to the traditional work site;
Inspect and evaluate any new physical hazards. Any change of floor plans or layouts on your premises may change or increase the risk of slips, trips, and falls. Consider changes that may impact worker movement through aisles, using stairs, and opening and closing doors. 
Consider your evacuation plans. Again alterations of the physical spaces may impact your current emergency plans. Consider your emergency meeting points and routes – are they still accessible? Also consider your fire safety signage – this must remain in place alongside the any new COVID-19-specific signage. 
Think about the new requirements in terms of maintenance and operation of heating, ventilation, and air conditioning equipment. 
Carefully consider all new hygiene and cleaning requirements – does this extend beyond the bathroom and kitchen and include workstations and all shared spaces. 
Review processes that may lead to cross contamination. For example, door handles, joint equipment, or practices that encourage shared pens (e.g., visitor sign-in at reception). How can multiple points of contact be eliminated, or reduced if elimination isn't possible?
Revise and update WHS Policies and Procedures to encompass any change. You should consider the development of a plan that details how you will control exposure to COVID-19, and provide an overview as to how you will manage and respond to a potential outbreak in your work site.
Remember, COVID-19 rules and restrictions differ across states and territories, industries, business sizes, and types of premises. Plus, these rules change continually. So, if you are unsure, or not sure where to look, please seek clarification from your state regulator or reach out the to the Action OHS Consulting Team. 
Consulting and communicating with workers
Returning to the workplace after a long period will no doubt bring about some level of disruption and challenge. The process does involve diligence and preparation, along with great communication from management to workers.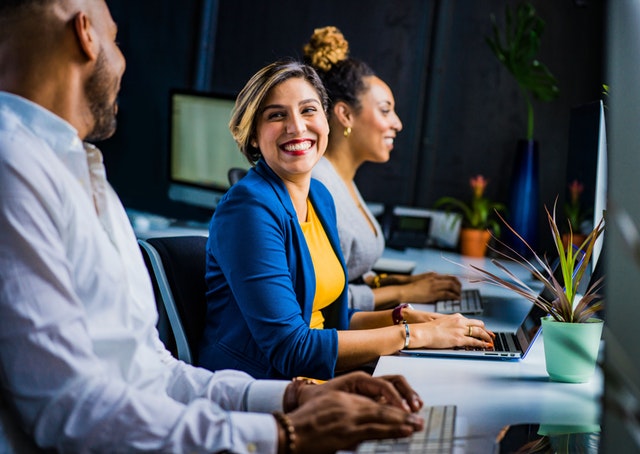 It is important to note that it's highly possible this process of change may lead to increased anxiety or distress in your workers. It is also possible that you may experience resistance or other reactions to this change.
As such, here are some health and safety pointers to include when planning the return to work;
Consult with your workers. Understand their concerns, preferences and motivations about coming back to the workplace. Consider discussing any concerns as a team or with individuals to help manage concerns.
Embed an attendance control system. Capture and retain vital records of all attendance from workers, contractors, and visitors who visit your work sites. Should an exposure occur, this will allow you to easily identify close contacts and to ensure potential future exposures can be limited. Consider software products like Safety Champion Software support contactless sign-in and sign-out of your workplace location.
Establish a cleaning and disinfection plan. An essential way you can protect workers and their families from the risk of exposure to COVID-19 is by implementing cleaning and disinfecting measures at the workplace before having them return to it. Plus sharing the details of your cleaning regime will help alleviate anxieties workers may feel when returning to the work space. Again, using software like Safety Champion Software, will allow you to manage your cleaning and disinfection plan.
Set clear expectations and directions about hygiene practices. Everyone is responsible for good hygiene. This will require effort from workers, visitors, customers, and others in the workplace. But again, when these directions are clearly communicated to all workers you will have a better chance of increasing comfort levels amongst your team.
Monitoring your progress on an ongoing basis
Safety measures that are in place are at their best when they are being regularly monitored and reviewed. For this reason, business leaders should place emphasis on ensuring that OHS stays on the agenda or top of mind.
Are workers are aware of safety measures? Are practices being followed? Are the measures that are in place still relevant? Do they need to be improved?
Remember, COVID guidance and workplace requirements can change at any moment. The virus itself might present new variants and, with those, new health risks to workers. Therefore, the employer or other OHS duty holder must be vigilant.
Long emphasised by OHS professionals, there is a real need to constantly monitor current controls and preventative actions to ensure they remain effective and appropriate.
Indeed, the situation is uncertain and complex. However, if you are unsure about how to proceed you can access a wealth of support and guidance from Safe Work Australia, the state regulators and OHS professionals. If you need any assistance, do reach out to us today.