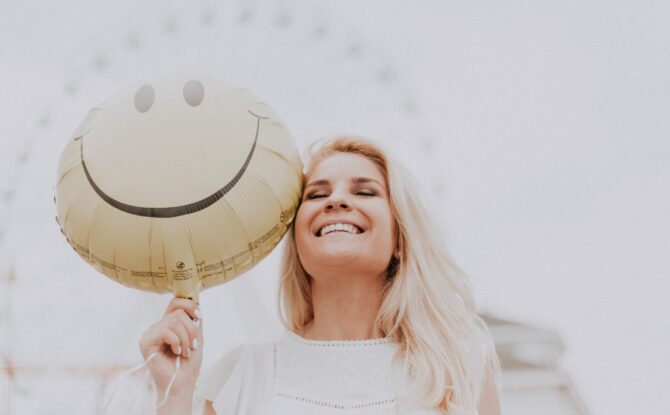 Shining a light on 'health' in work health and safety.
Australian workplaces are acutely aware of the importance of matters of health and safety for their employees. From staff inductions to workplace signage, anyone who has ever been employed knows health and safety is an integral part of any positively functioning workplace.
Yet, historically, OHS measures have placed a heavier emphasis on the 'safety' arm of the health and safety umbrella.
Indeed, when we think of OHS, we tend to consider physical safety first, such as how to ensure employees can avoid physical injury when undertaking the duties of their roles.Additionally, despite being essential in every workplace, we often consider safety procedures as more important in high-risk industries, such as mining or construction.
But then good old 2020 arrived. The coronavirus pandemic forced habitual ways of thinking about OHS guidelines to drastically change.
While workplace 'safety' within either a physical or virtual environment was and will always be of high importance, the COVID-19 outbreak brought the 'health' in workplace health and safety into sharp focus. And this has only been a good thing for every worker.
Rapid change in the traditional workplace
In one of the most challenging and impactful moments the traditional workplace has seen for some time, businesses had no choice but to change the way they operated.
The unprecedented health implications a pandemic could have on an organisation's workforce, and consequently, its potential impact on business operations, saw swift measures implemented across industries.
Employees were forced to pack up laptops, pot plants and post its and begin working from home. Essential workplaces and their staff had to develop new ways of working around social distancing laws, whilst maintaining productivity through increased use of enabling technologies.
These changes were solely made to mitigate the risk of their employees contracting the virus.
In an ever-changing environment where the only thing that stayed constant was a daily State Premier press conference, standard OHS procedures needed to become adaptable.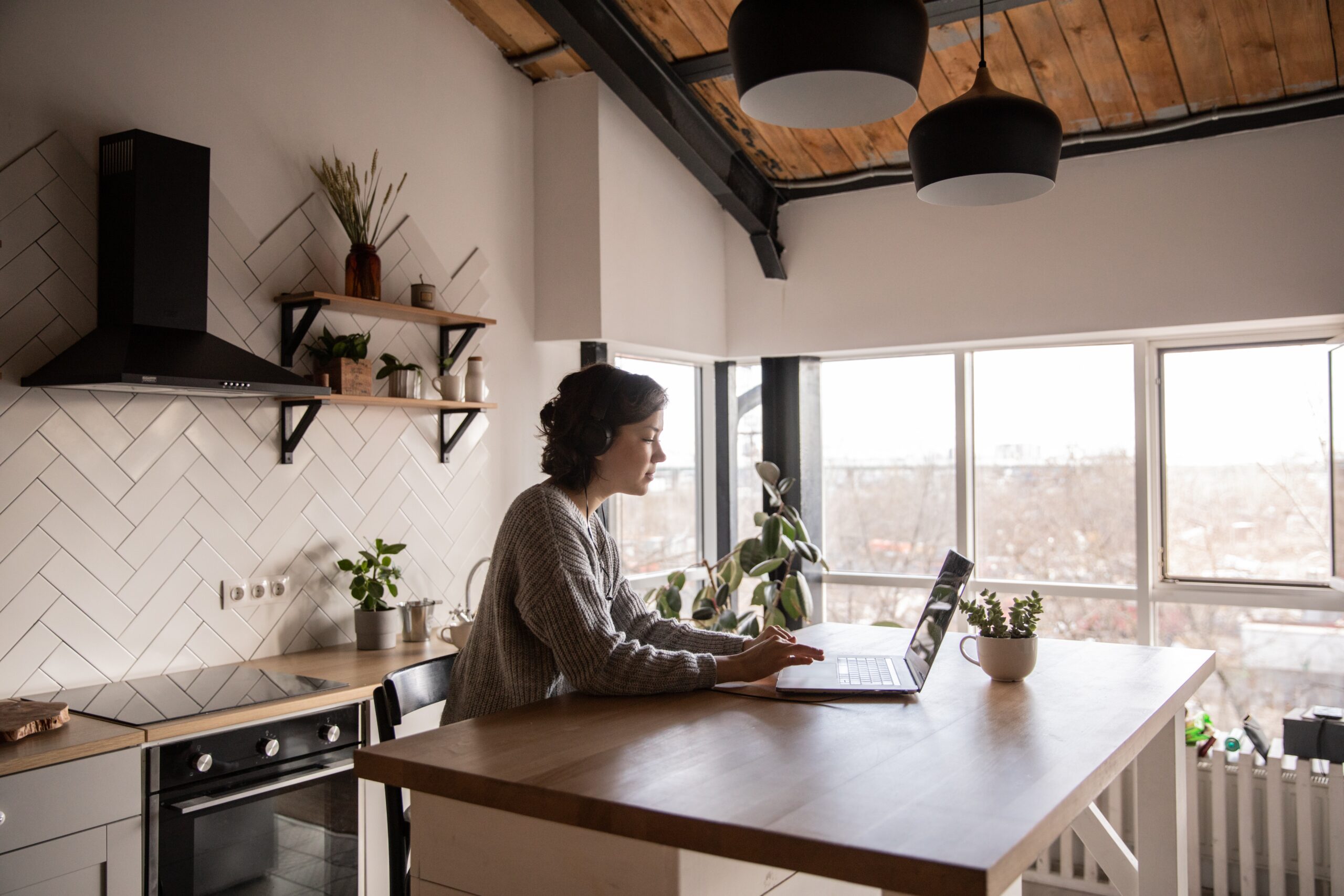 Employers had to, and indeed continue to, pivot to address new information and changing restrictions to keep employees healthy and business operations running. It became a reality that OHS compliance activities were a shared responsibility across organisational hierarchies, with constant communication, critical to ensure the health of all.
Safe Work Australia and the state regulators rose proactively to the task at hand. They worked collaboratively to prepare and share online resources, provide advice and equip businesses across Australia with the tools to assist them with COVID-safe management for their staff.
An important reminder of the importance of WHS
Whether employees were getting their heads around video calls at home or having to remember to maintain an adequate physical distance from colleagues on-site, this transparent and flexible implementation of new COVID-safe OHS procedures ensured many companies could continue to function to a high standard.
Most workplaces, if not before the pandemic, certainly now understood the integral role they played in protecting their employees from unnecessary risk to their physical health. Had Victorian workplaces in particular not been proactive in ensuring the health of their employees was paramount, possible impacts of the spread of the coronavirus could have been much more severe.
Consequently, COVID-19 – whilst being as welcome as a rude uncle at Christmas – genuinely also had a positive impact on how we tackle the health aspect of OHS procedures in our workplaces.
Worker health – both physical and mental health – comes into focus
The focus on illness prevention has become essential to all OHS matters as we continue to grapple with the effects of the pandemic today.
Face masks and hand sanitiser bottles have quickly become our welcome new employees, and we will continue to see a stronger emphasis on the prevention and protection from physical illness in the development of OHS practices.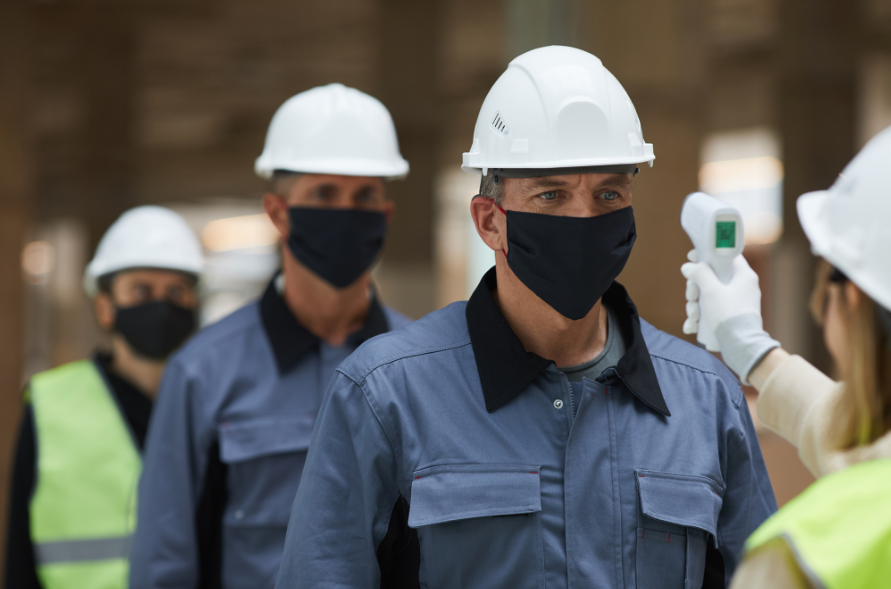 In addition to physical health, mental health has been a growing area of focus in OHS over the past 10 or so years, with government advertising campaigns focusing attention on this key area in efforts to reduce the stigma employers and employees may experience when facing mental health issues.
2020 also saw a wonderful opportunity for workplaces to become much better at discussing mental health openly with their employees, and specifically about the psychological impacts the coronavirus pandemic may be having on them.
The impacts of COVID-19 have taught us that mental health risks must be properly managed just like any other physical health risk. With continued and constant change and uncertainty, organisational leaders are rightly concerned about the health and wellbeing of their employees.
We still do not know what the longer-term mental impacts 2020 will have on not only our employees, but on their colleagues, and also the people they love. This has broadened our thinking when it comes to workplace mental health and has assisted in putting OHS measures in place to address these potential impacts.
Worker health for business health
We understand at a deep level that a healthy and functioning workforce is critical to a functioning organisation. Common mental health concerns originating from the COVID-19 outbreak, whether staff are working virtually or physically, include an increased fear and anxiety around their employment status, as well as relationship and financial pressures.
There is a growing need to provide the support that addresses the impact these fears and anxieties have on an employee's ability to report to work or focus on the job at hand.
Many companies have been proactive in seeking feedback on what can help employees mitigate their mental health challenges.
Having taken the time to talk to them face to face, conduct surveys or provide confidential psychological support, many organisations have flagged workplace flexibility, adequate technology, continuous health and safety training, and regular virtual learning opportunities as crucial to supporting their employee's mental health.
By addressing these areas in OHS practices, businesses will be able to adequately support their most valuable asset as they navigate through ongoing change.
Taking a consultative approach toward better health
Indeed, information gathered directly from their employees is golden for businesses when used to implement a healthy workplace for the future.
By nurturing their employees, conducting regular check-ins, and encouraging them to talk about their mental health concerns, relationships are strengthened. With deeper levels of trust, issues can become more rapidly identified.
While many of the circumstances of the pandemic can be seen as negative, the increased visibility and action taken to put employee health – both physical and mental – and their needs at the forefront of OHS implementation is something to celebrate across workplaces at large.
And we are certainly due a celebration after the year we've had.
Companies that build and maintain effective systems to protect not only their employee's safety but also their physical and mental health will be well-positioned to succeed during the economic recovery ahead.
After all, healthy and well workers make healthy and well workplaces.
In our ever-changing 'new normal', the renewed emphasis on staff health and wellbeing has been one of the more positive outcomes of this pandemic. This momentum must continue.
As workplaces in Australia and indeed across the world commit to a deeper and more holistic focus on the health of their employees, this will not only benefit the wellbeing of our most valued assets – our colleagues – but also will see our businesses succeed well into the future, whatever it may hold for us.
If you are seeking health and safety guidance or support for your workplace, our team of safety consultants would be happy to assist. Please reach out to us today