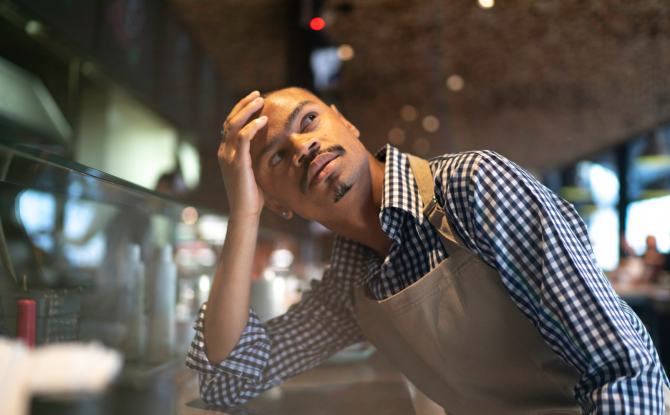 Mental health and psychological safety at work
Workplace safety regulations are changing and just like physical hazards, psychological safety hazards must now be identified, risk assessed and controlled.
In line with national mental health initiatives and a nation-wide emphasis on psychosocial hazards in the workplace, it's a timely reminder for organisations to assess and strengthen their psychosocial hazard controls, and consider:
Do you have adequate controls in place to eliminate or reduce the risk of psychosocial hazards?  
Do you have mechanisms to report, capture data and monitor trends?
Psychosocial hazards explained
Did you know, exposure to psychosocial hazards can cause psychological and physical injury? This is why psychological and physical risk and hazards should be treated equally. Research suggests psychological injuries usually result in longer time away from the workplace and can attract higher costs than the average physical injury.
A psychosocial hazard is anything that may increase the risk of work-related stress. Safe Work Australia determines common psychosocial hazards to include:
High or Low job demands and/or control
Bullying and harassment including sexual harassment
Violence, and aggression
Poor support
Lack of role clarity
Poor organisational change management
Inadequate reward and recognition
Conflict or poor workplace relationships and interactions
Poor psychical environment
Traumatic events or content
Remote or isolated work
Poor organisational justice
Source: Safe Work Australia.
Psychosocial safety management in practice
Take a risk-based approach to psychosocial hazards and start to forward plan through prevention plans, implementation controls and consultation actions. Where reasonably practical, eliminate or reduce the risk of psychosocial hazards by identifying systems of work and controls that will build knowledge and create a psychologically safe culture for all employees. If you have started to return to the workplace, take the opportunity to review job demands and have open conversations with employees.
National Mental Health Month and other initiatives
In addition to being Safe Work Month, October is also Mental Health Month. It's an extension of national Mental Health Day (10 October) that promotes awareness and community engagement around the importance of mental health towards overall wellbeing.
WorkSafe Victoria reported in their Mental Health Strategy that:
Nearly one in six Australian workers will experience significant level of mental ill health in a four-week period
1 in 5 Australians experience a mental health condition in any given year
45% of Australians will experience a mental health condition in their lifetime
Each year 2 in 5 Australians report they have left a job because of a poor mental health environment
Proposed Occupational Health and Safety Amendment (Psychological Health) regulations
Keep your eye out in Victoria for the proposed Occupational Health and Safety Amendment (Psychological Health) Regulations. The amendment looks to strengthen the existing OHS framework and recognise the significance of psychosocial hazards and risks.
There are also several Australia-wide and state-based resources and publications available to support managing psychosocial risks
We are here to help
As a multi-disciplined occupational health and safety consultancy, Action OHS Consulting has an expert team of specialists with a broad range of workplace expertise. As a person-centred and business-focused organisation, we can help you assess any issue, and develop your knowledge to better understand and to support you resolve some of the issues mentioned. Issues that may be contributing to all aspects of your workplace and your business and that impact the physical and psychosocial health and safety of you and your people.