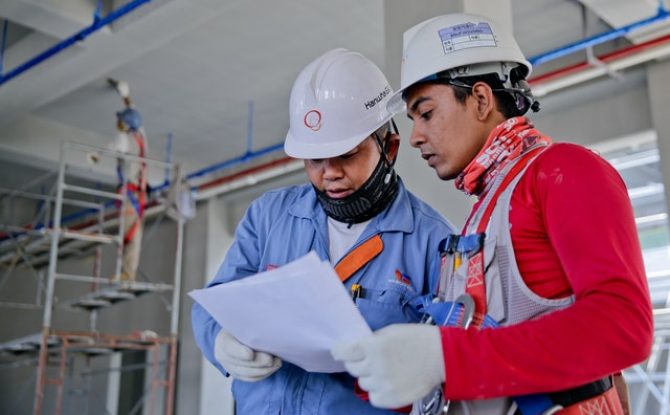 Action OHS Consulting Newsletter – Building a Safe Workplace Together (January 2013)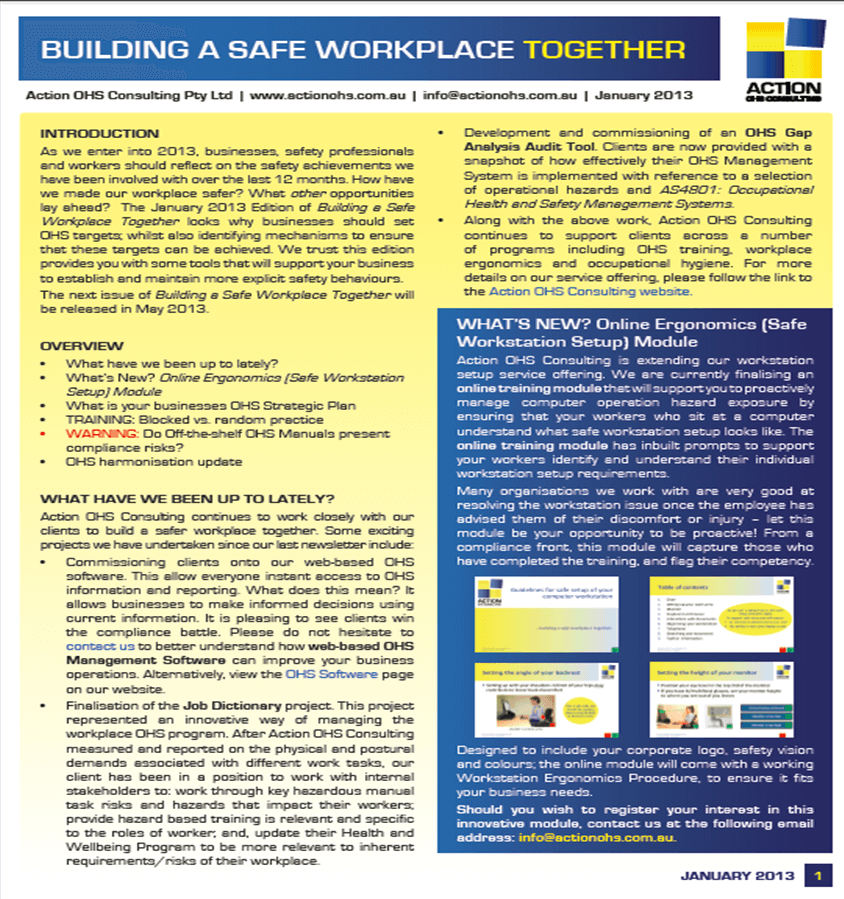 Please find Action OHS Consulting's January 2013 edition of our 4-monthly newsletter Building a Safe Workplace Together.
Following a number of requests made by our clients, in this edition we introduce Action OHS Consulting's internally developed "Safe Workstation Setup Online Module", whilst looking into the benefits of OHS strategic planning. In line with our earlier editions of Building a Safe Workplace Together, we have provided an OHS Harmonisation update and a focus on training. Our training focus applies understandings from sport coaching environments into the workplace environment, as we look at the effectiveness of blocked vs. random practice/training in relation to skill acquisition.
To stay up to date with topical health and safety news and events please "Like us" on Facebook or "Follow us" on Twitter.  If you would like to be placed on our future mailing list please contact us.