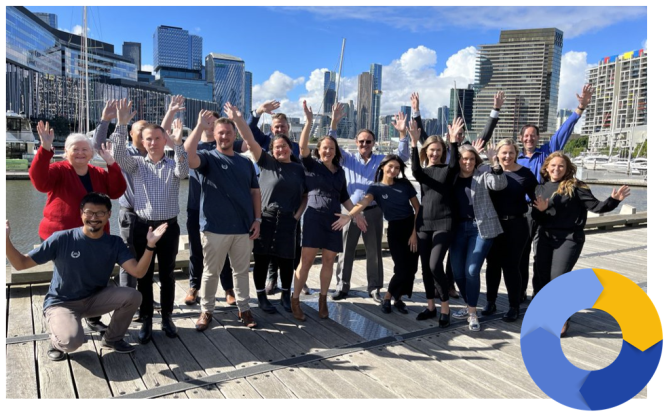 People Update – May 2023
Hi! I'm Megan Drysdale, Head of People at Action OHS Consulting and Safety Champion Software. As we continue our journey, I felt this was a well-timed opportunity for me to introduce myself and provide you, our clients and friends, with an overview of what makes us who we are.
Our newsletter and website provide such great forums for me to share why we are, who we are, along with our Employee Value Proposition (EVP). I hope that in transparently sharing our initiatives, it will promote conversation with your teams, and elevate the other side of 'HR' that can often be overlooked.  If you or your people wish to learn more about us or our initiatives – I am more than happy to share insights, and would welcome hearing from you.
Instead of winding back to December 2011 (the inception of Action OHS Consulting), the intention of this first update is to provide an overview of the impact that the people function has made since becoming a certified B Corporation. A link to why we became a B Corp can be found: Safety Champion Software Certified as a B Corp.
Care over Compliance
The mandate for our People Program has always been and will continue to be care over compliance. As a service-based business, we recognise that our people are our business, and the transition from start-up to scale-up will be a reflection of our people who take us on the journey. To support this, it was important for us to document our People Strategy. Not only does this provide clarity for our people and those who will join us in the future – it provides structure and a pathway forward.
Our People Strategy consists of the following quadrants:
Retain our Talent
Attract Top Performers
Build our Learning Culture
Nurture our Values
The care over compliance sentiment has been a tenant of our vision, mission, and values. Our vision, mission and values define us. They are what the business reflects on continuously.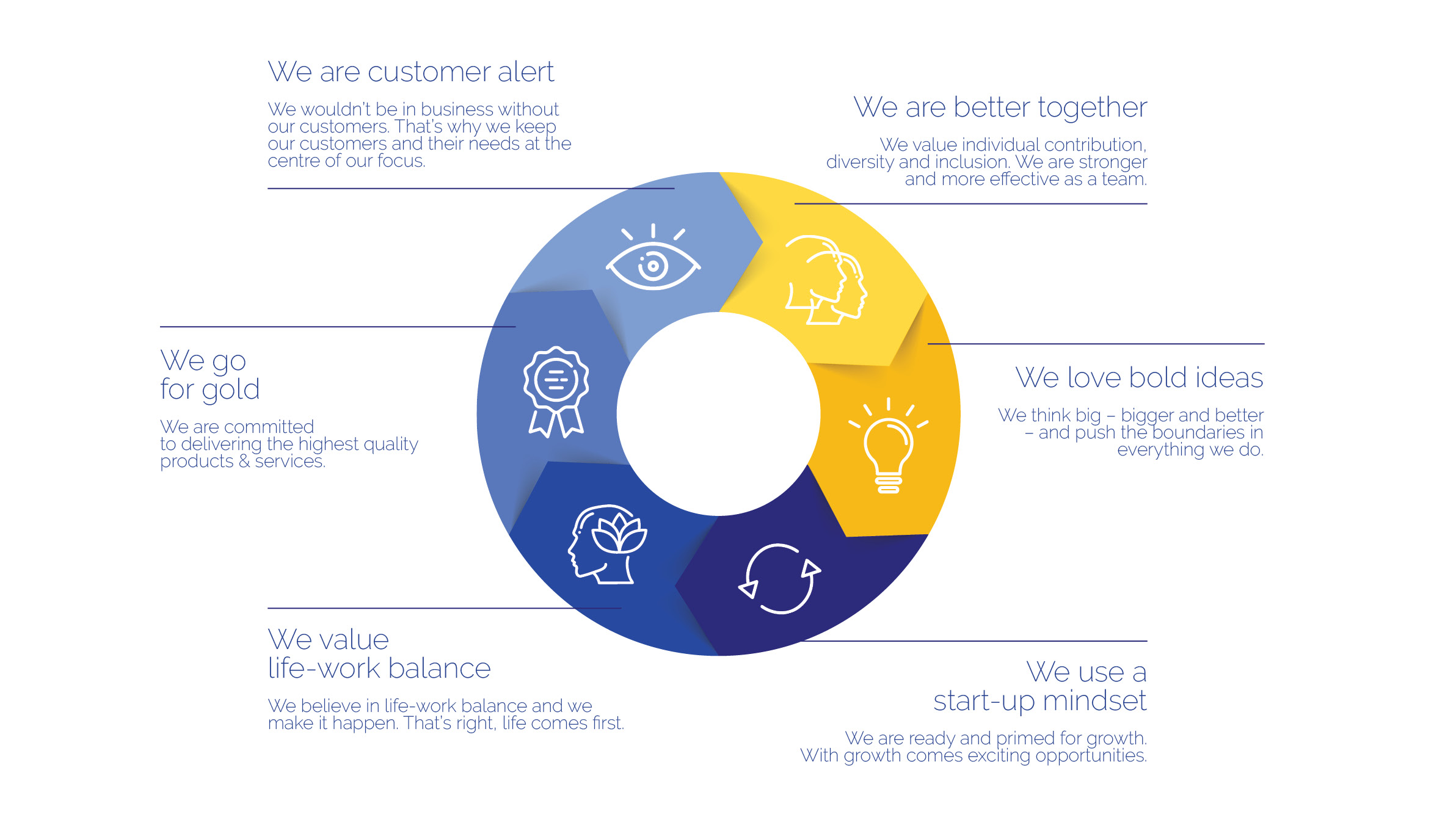 Our People-first Initiatives
Over the past 12 months, the following People-first Initiatives have been delivered to our teams:
'We Share' Program – this is a profit share program that all employees are part of. This program is recognition of our employees being key to our success – so it only made sense to us to have them share in any profits made. The We Share Program has an additional element, where donations are made to charities.
'We Care' Program – this program is an initiative designed to support workers should they not be able to work due to illness or family circumstances. We don't want workers to exhaust annual leave, which is designed to help them refresh – battling circumstances that are out of their control, and far from a holiday.
'Better Together' Referral Program – this program acknowledges that our workforce can be our best advocates when it comes to building out our team. If they help us, we want to show our appreciation to them and a charity of their choice.
Rollout of HRIS that integrates with Safety Champion Software – this has allowed us to bring HR into the cloud and establish a number of online processes.
Rollout of our Employee Assistance Program (EAP).
Rollout of Employee Engagement platform – we're chuffed to share that our engagement score sits at 8.7/10, and we thrive in areas of pride, relationships, and purpose.
Establishment of a social club, that allows our team to meet out of the workplace, to build comradery – and realise that lawn bowls is a skill that takes more than two hours to master!
Establishment of a series of Lunch 'n' Learns covering a range of topics from mental health, ergonomics and our BCorp journey, to conversations that create growth and Safe Work Month.
Coordination of our All Staff Town Halls in May and November – this provides an opportunity for our Australian-based workforce to meet, work on business problems and build relationships face-to-face as opposed to over a screen.
Piloting our Mentoring Program – the program has been designed to provide guidance, support and advice to our people who are seeking to develop their skills and knowledge in a particular area, regardless of their career level or expertise.
Rollout of our 'Feedback Loop' – bi-annual check ins and 1:1's encouraging staff to reflect, recognise and celebrate their achievements, whilst looking ahead for the next six months.
The coming months will see us finalise a selection of policies: (i) parental leave, (ii) remote work, and (iii) public holiday swap; whilst initiating the build of a leadership and graduate program. The graduate program will sit across both Action OHS Consulting and Safety Champion. If you have had experience in any of these, or would like to share your thoughts, I would be more than happy for you to reach out and collaborate.
In addition to documenting structure, we have also delivered on the following:
International Women's Day – where we showcased four amazing women who have been part of our journey.
Harmony Day – where we virtually toured Iran, Philippines, China, India, Colombia, Vietnam and Australia to learn about the foods that have meaning to our team.
Who we are
Our people metrics as at the time of this newsletter being published:
41 employees
59% males vs 41% females
45% management roles are filled by females
41% Australian-born, 59% overseas
1/3 of our staff are under 30, 28% 30-40 years and nearly 40% are over 40
Almost 1/3 of our employees work part time
100% of our people work flexibly!
Whilst always focused on finding the right candidates, as we develop products and solutions that cater to a diverse range of clients and users, we want to ensure that our workforce also represents a diverse range of perspectives and experiences. We will continue to reflect on these metrics, to allow us to be explicit in, and play a leading role on how we build our teams.
If you're interested to learn more about any of the above, or find out about what a career at Action OHS Consulting or Safety Champion Software could look like – please feel free to reach out to me: people@actionohs.com.au.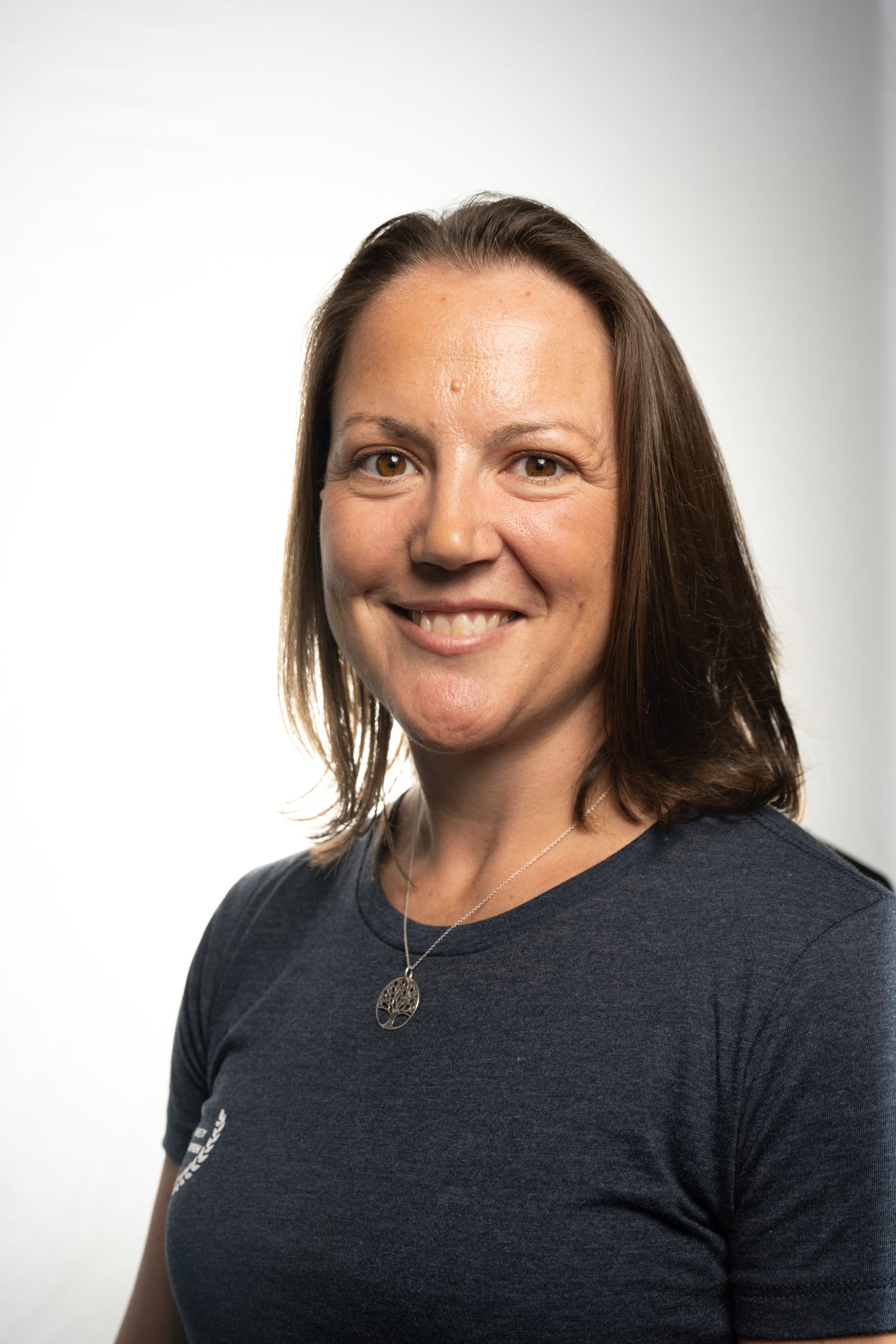 Megan Drysdale
Head of People
Connect with me via LinkedIn