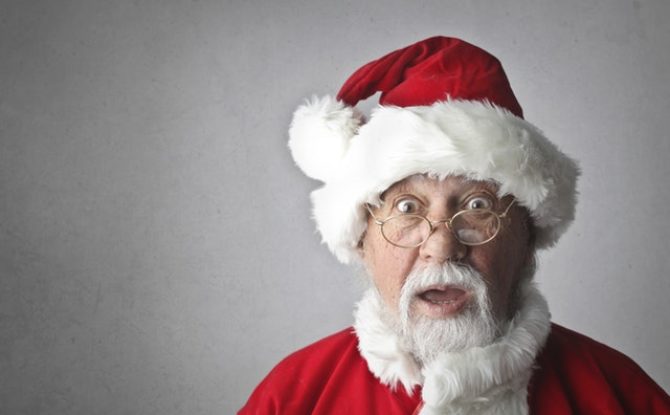 8 big safety considerations for the Work Christmas Party
In most legal contexts, the work Christmas party is considered part of the work environment. Do you know what that means? Yes, the workplace continues to have a duty to provide a safe work environment.
Indeed, employers have been held liable under both the health and safety legislation, and the workers compensation legislation for incidents that have happened at work Christmas parties.
Whilst recognised as a time to celebrate, it is also a time your organisation should consider and manage the risks involved.
Eight of the big ones to consider
Listed below are eight workplace health and safety considerations, which may help you to manage some of the more common health and safety hazards associated with your upcoming end of year celebration. 
1. Risk assess.
Involve your Health and Safety Representatives or Health and Safety Team in the event planning. Document a OHS risk assessment that identifies all foreseeable health and safety hazards and their defined control/s. Your safety risk assessment should consider an inspection of the site prior to the event. No Health and Safety Representatives or Health and Safety Team? That's fine, just ensure that health and safety is a consideration of the team planning the event. How could people get hurt? Then, what can we do to prevent this.
2. Remind your employees of your expectations.
In the days prior to the Christmas event, remind staff (by email or memo) about the expected standards of behaviour and the disciplinary consequences that may take place. This should see you reinforce your workplace's WHS policy, EEO policy and Code of Conduct to all attendees.
3. Be clear with when the event will finish.
Clearly set out defined start and finish times for the event and ensure that these are stated on the invitation. Realise that arranging or paying for drinks at an "after event" or "after party" will most likely extend your liability.
4. Travel.
How will workers travel to and from the function? Remember that in some jurisdictions, your workers compensation obligations do not just cover the employee's time at work, but also extends to the journey to and from work – in this case the Christmas or end of year event.
5. Manage alcohol.
Needless to say, consumption of alcohol is likely to be a key health and safety risk. Consider restricting the amount of drinks or the strength of drinks that are available. Always have non-alcoholic alternatives available.
6. Provide food.
A meal or finger food has been shown to slow down alcohol consumption.
7. Supervise!
Someone should be nominated to monitor health and safety hazards such as wet floors, loose cables, behaviour, and manage incidents that may occur during the event. Is there a first aid officer, or emergency warden nominated? Supervision should include monitoring the controls identified within your pre-event health and safety risk assessment.
8. Debrief
In the days following the event, review the pre-event health and safety risk assessment and evaluate the effectiveness of the identified health and safety controls. Good documentation at this end will support your planning for next year. Fantastic!
What if an incident does occur?
Should an incident occur, it is important that you follow your workplaces incident reporting and investigation process. After managing the incident; consider, if possible, to avoid commencing the incident investigation until people are (sober and) back at the workplace.
How do you manage the Christmas rush?
Rushing to meet deadlines?
Whilst workers are most often trying to do the right thing by their employer, rushing to meet deadlines will often result in workers cutting corners, making bad judgements or ignoring the controls that have been established to provide a safe working environment.
Management and supervisors should ensure that safety is actively monitored and inspected during this period so that it remains a key focus – let your employees know that "safety" is not entitled to Christmas leave.
New or Novice Employees
If Christmas is a period where new employees are hired, or temps engaged to cope with your increased demand, how do you ensure that they are appropriately trained, before letting them loose into the hustle and bustle of Christmas?
Workers have told us that they are less likely to ask questions during this time as they "do not want to cause more work" for their colleagues – this unfortunately often leads to injury.
We have identified that some businesses introduce office based workers into the "shop-front" to support the Christmas rush. Whilst this may bring a united spirit between the office and the shop-front – it is important that the employees who come from the office are appropriately trained and competent.
Of course, the end of year work party is supposed to be a fun time. So keep it that way. But actively working through this list and putting measures in place to prevent anything bad from happening is important as well. After all, we all want to spent our end-of-year holidays safe, happy and healthy, with our family and friends. 
To learn more about hosting a "COVID safe" end-of-year celebration for 2020 –

read this blog next.