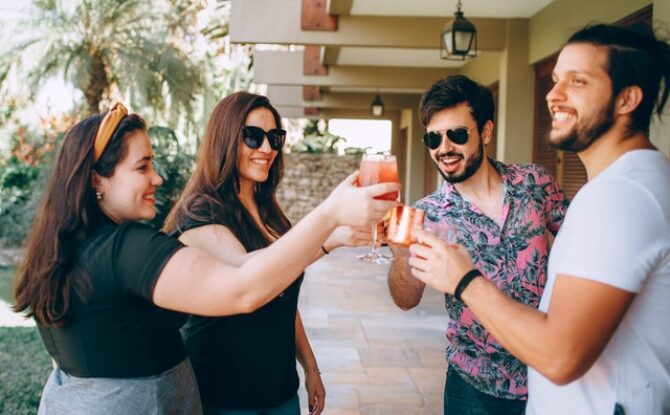 How to host a COVID safe end-of-year celebration at your work
Around this time of year, we find that many businesses seek OHS guidance about how they can host a safe Work Christmas Party or end-of-year celebration. Our advice is more or less the same each year. We recommend you conduct a safety risk assessment at your chosen party location, manage alcohol carefully and the related hazards, and communicate clearly with your team about appropriate conduct and the rules of the event, to name a few. 
Read about more key considerations for work parties here.  
Whilst this safety guidance is still certainly relevant, this year there is a new consideration. You guessed it, COVID-19. From a work health and safety management and compliance perspective, you must take deliberate action to ensure you are hosting a COVIDsafe party for your team this year.  
What are the key 
COVID
 considerations for your party this year
?
Physical distancing 
Physical distancing is still an important component of our ability to control the spread of coronavirus within the community. As such, you must ensure you pick a venue that allows for space – much more than usual that is. Venues will no doubt guide you in the number of patrons they can have in a space – but also be proactive about this and ask.  
To help, ask your team to RSVP and stick to that RSVP so that you don't have more people than you intended show up on the day/night.  
Location & size 
Leading on from physical distancing, you may also like to consider the size and location of your party. If you're struggling to find a venue that will keep everyone in the same room, suitably safe and distant, without breaking the budget, consider having multiple smaller events or hosting an outdoor event this year. The likelihood of the coronavirus spreading outside vs inside is around 10 to 20 times less likely – so it's a great plan if you can. 
Consider having team-based celebrations instead of an "all staff" one. Think about outdoor venues like parks, the local footy oval, beaches, Botanical Gardens, or lawn bowls.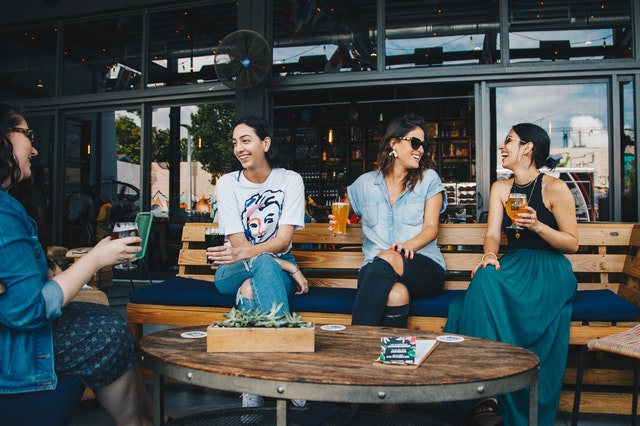 Cleanliness & sanitisation 
Maintain a clean and sanitised work place for your team is a big part of any COVID safe plan out there. We've all become used to the concept of sanitising our hands or workspaces, and being mindful of touching our faces/then surfaces or people around us. It is no different at your end-of-year party.  
First, ensure the space is clean and sanitised when you start – and, if possible, arrange for surfaces to be cleaned throughout the duration of the party. Second, ensure you have hand sanitiser and appropriate signage around the part space to remind people.  
Sharing  
Work events are often stand-up cocktail parties or bbqs, at which we might touch multiple glasses and plates throughout the night. There's also commonly shared food at such events. However, this year, be mindful that it may be best to discourage the sharing of food, drinks, plates, cutlery and glassware, or touching multiple items, multiple times.  
Consider ways that everyone can keep hold of their glass and reduce shared items. Perhaps a little charm around your glass, or people may bring their own. You may also choose a sit-down event, in which people use the items in front of them and eat a plated meal. 
Lay the ground rules 
With each and every one of these considerations, the most important thing is to ensure they are well communicated and understood by all attendees. Consider communicating this in a few ways, and request acknowledgement that your colleagues have read and understood the rules for the day/night.  
Before the event, ensure you brief everyone (in person and/or in writing) on proper conduct and let them know about the rules for the event. At the event, use posters to remind people what you've already outlined. 
Management of 
COVID-19 
as an OHS hazard
At the end of the day, COVID-19 is a hazard that needs to be managed like any other in your workplace or at work-related events. When you conduct your risk assessment of the location of your work event, ensure that COVID is a top consideration.  
Think about every possible way you can avoid the spread. Consider the points above as you plan what you will do, where you will go, how many people will be there, and how you can adhere to the relevant government and regulatory guidance.  
Certainly, this is one end-of-year celebration we'll all be pleased to attend – particularly for Victorians as they come out the other side of a longer lock down than most. We all need some time to rejuvenate, reconnect and relax, together as work mates and teams, after such a stressful and tumultuous year. 
From the team at Action OHS Consulting to your team – happy end of year celebration! We made it! 
If you need assistance with your COVID safe planning as we round out the year or perhaps as you plan to re-open and welcome your workers back, we're here to help. Reach out to our team of OHS professionals today.