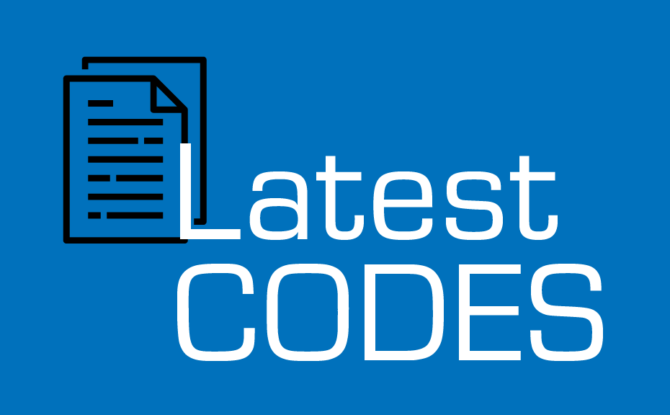 Newly released health and safety codes – July 2021
Safe Work Australia:
Preventing workplace sexual harassment
The infographics aim to help small businesses understand what sexual harassment is, raise awareness of WHS duties around sexual harassment and provide some practical steps on how to prevent sexual harassment in the workplace.
https://www.safeworkaustralia.gov.au/media-centre/news/preventing-workplace-sexual-harassment-new-infographics
National Principles to support families following an industrial death
The National Principles to support families following an industrial death were developed to recognise families' needs and supporting them through the most stressful of times.
Commonwealth and state and territory governments will need to consider tailored approaches in response to the Principles, based on local needs and existing support mechanisms.
The 2018 Senate Inquiry report, They never came home – the framework surrounding the prevention, investigation and prosecution of industrial deaths in Australia and the Jurisdictional arrangements for providing support to families affected by an industrial death – Comparative analysis report are key reports that informed the development of the National Principles.
https://www.safeworkaustralia.gov.au/doc/national-principles-support-families-following-industrial-death
Australian Capital Territory
OHS Codes of Practice – https://www.worksafe.act.gov.au/laws-and-compliance/codes-of-practice
New South Wales
Code of practice managing psychosocial hazards at work [MAY 2021]
This code of practice on how to manage psychosocial hazards at work is an approved code of practice under section 274 of the New South Wales Work Health and Safety Act 2011 (WHS Act). Psychosocial hazards at work are aspects of work and situations that may cause a stress response which in turn can lead to psychological or physical harm.
https://www.safework.nsw.gov.au/__data/assets/pdf_file/0004/983353/Code-of-Practice_Managing-psychosocial-hazards.pdf
Northern Territory
OHS Codes of Practice – https://worksafe.nt.gov.au/forms-and-resources/codes-of-practice
Queensland
Scaffolding Code of Practice
Key changes include (but are not limited to) the following:
A new table recommends when an engineer, rather than a scaffolder or competent person, should design, verify and undertake the initial inspection of various scaffolds. These recommendations are based on the level of risk and largely reflect current industry practice.
Requirement for two means of access and egress for external perimeter scaffolds over a certain size, excluding detached dwellings. One means of access and egress should be suitable for emergency stretcher access.
A recommendation is that the step height from the scaffold stair module onto the working platform should be minimised so it is no more than 300 millimetres when there is a change in direction between landings. A cost-effective way for industry to meet this new requirement involves replacing existing 1.5 metre stair modules with 2-metre modules. This section will have a delayed commencement and will only apply to stand-alone scaffolding where erection commences 12 months after 1 July 2021.
Amendment to advise that where it has been identified non-destructive testing (NDT) for cracks in high-stress areas of suspended scaffold components is needed to identify cracks not easily visible, the NDT should be conducted every three years.
https://www.worksafe.qld.gov.au/laws-and-compliance/codes-of-practice/scaffolding-code-of-practice
South Australia
OHS Codes of Practice: https://www.safework.sa.gov.au/resources/codes-of-practice
Victoria
Occupational Health and Safety (COVID-19 Incident Notification) Regulations 2021
Regulations renewed to manage COVID-19 risks and to ensure the efficient and effective management of COVID-19 risks in Victorian workplaces. The remaking of the regulations for an additional 12-months will ensure employers continue to notify WorkSafe of COVID-19 cases in their workplaces. Employers are required to notify WorkSafe immediately on becoming aware that an employee or an independent contractor or a contractor's employee has received a confirmed COVID-19 diagnosis and has attended the workplace during the infectious period. The new regulations came into force on 27 July 2021
https://www.legislation.vic.gov.au/as-made/statutory-rules/occupational-health-and-safety-covid-19-incident-notification-regulations-1
Occupational Health and Safety and Other Legislation Amendment Bill 2021
Currently, before Parliament, this will see the specific inclusion of Labour Hire workers and void indemnity provisions, this will prevent employers be able to insure themselves against penalties
https://www.worksafe.vic.gov.au/compliance-codes-and-codes-practice
New "If you are injured" Posters to be displayed in the workplace.
Western Australia
Draft: CODE OF PRACTICE | Workplace behaviour 
A draft Code of Practice has been developed by Western Australia's Commission for Occupational Safety and Health. It focuses on the general principles applied to preventing and managing inappropriate or unreasonable workplace behaviour.
This behaviour includes prolonged conflict, discrimination, bullying, sexual harassments, threats, and intimidation.
The new draft Code of Practice is open for comment until 30 August 2021.
https://www.commerce.wa.gov.au/worksafe/approved-codes-practice
ISO 45003:2021 Occupational health and safety management — Psychological health and safety at work — Guidelines for managing psychosocial risks:
This document gives guidelines for managing psychosocial risk within an occupational health and safety (OH&S) management system based on ISO 45001. It enables organizations to prevent work-related injury and ill health of their workers and other interested parties, and to promote well-being at work. It is applicable to organizations of all sizes and in all sectors, for the development, implementation, maintenance and continual improvement of healthy and safe workplaces.