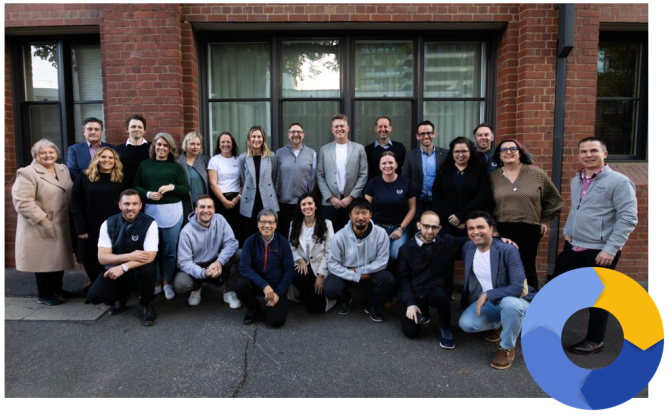 People Update – August 2023
The People Programs at Action OHS Consulting and Safety Champion Software continue to provide impactful benefit for our team. As we transition from 'start up' to 'scale up' we are in a unique position where we have a clear people strategy that focusses on: (1) retaining our talent, (2) attracting top performers, (3) building our learning culture; and, (4) nurturing our values. Our people initiatives underpin our values and our guiding philosophy of 'care over compliance'.
Our Pathways
We recognise the importance of investing in talent development and fostering a culture of growth within our business. We were delighted to introduce our new Career Pathway Program, designed to help our people navigate their professional journey and cultivate their skills. This program offers career planning, mentorship opportunities, and clear progression paths to empower our people and drive their career advancement. Four of our talented team members have been promoted through the program: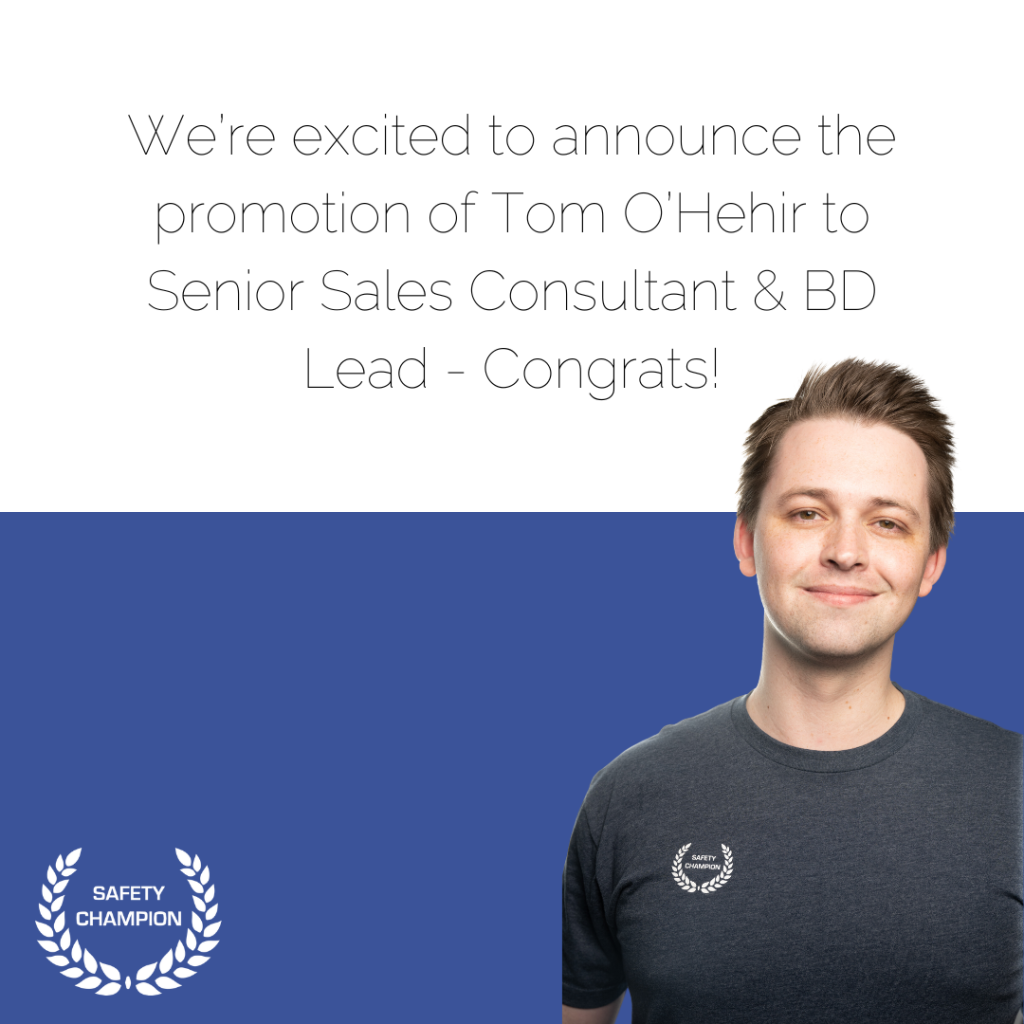 Safety Champion Software has promoted Tom O'Hehir to Senior Sales Consultant & Business Development Lead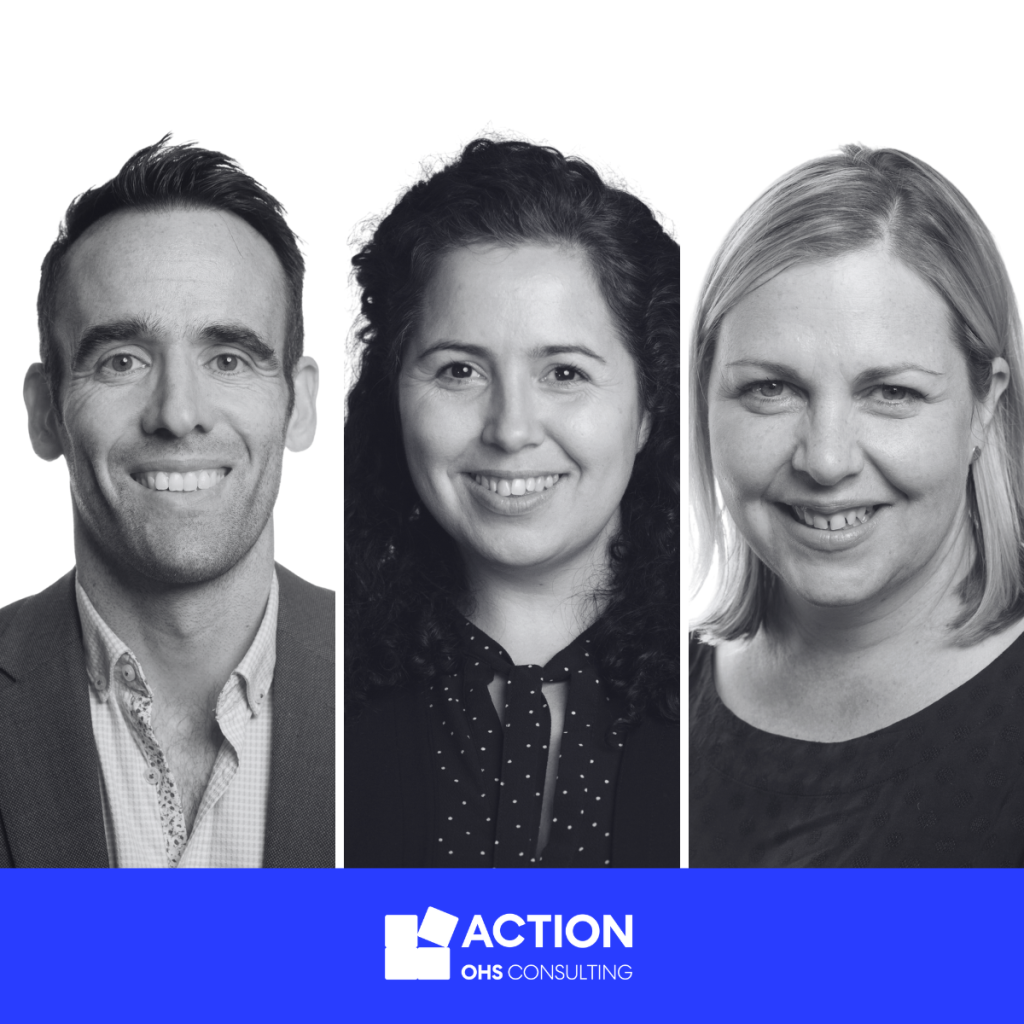 Our commitment to cultivating a supportive and empowering environment allows us to attract, retain, and promote top talent like Tom, Phil, Janelle and Christine. We are incredibly proud of their accomplishments and look forward to witnessing their continued success.
Effective leadership plays a pivotal role in driving our success. In response to this growing demand for managerial development, we were thrilled to launch our Manager Coaching Toolkit to our existing and new managers. This toolkit focuses on providing our leaders with the tools to effectively equip their team members to succeed in their roles, whether it be via our Feedback Loop, Stay Conversations or our ability to appreciate each other's differences.
Bringing our People Together
We would like to extend our deepest appreciation to everyone who participated in our recent highly successful Annual Conference. It was an incredible event filled with insightful discussions, inspiring panels, exciting updates, collaborative activities, and the launch of our latest innovative People Programs. Let's recap some of the the highlights.
We kicked off with our Keynote Speaker, James 'Woody' Wood from CNB Safe. James was pivotal in setting the scene for the conference, sharing his story about how one 'choice' changed his life forever.  Through his emotive message Woody connected our people with what they do each day and our greater 'vision'; "We want to see a world in which no one is hurt at work ever".
Business Updates
Our leadership team shared important updates on our company's progress, growth, and strategic initiatives. We celebrated significant milestones, highlighted successful projects, and outlined our vision for the future. These updates served as a reminder of our collective achievements and energised us to continue raising the bar in our industry.
Clients and Customer Panels and Interviews
We had the privilege of hosting esteemed clients and industry experts as panelists and interviewees. A shout out to Jayde Nicholson (T2), Richard Prust (Arup Group), Daniel Waixel (Patterson Cheney), Robbie El-Hayek and Moe El-Asmar (WIT Protection Services), Chris Samartzis (Master Pool Builders Association), Julia Whitford (CEO of the AIHS) and Stephen Russell (Barrister) for your insights.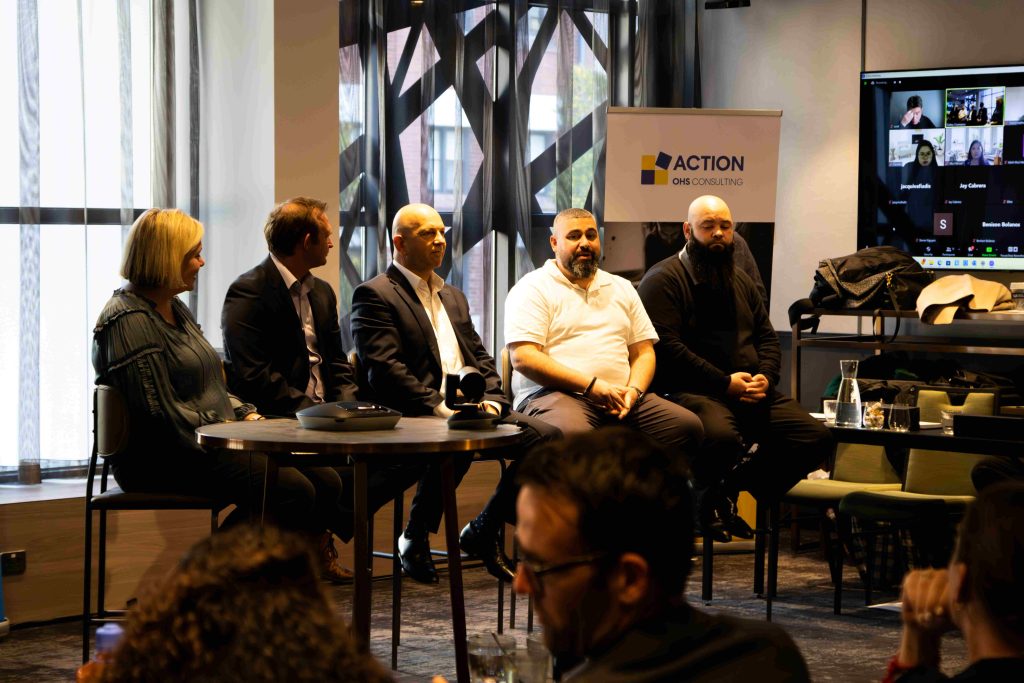 Your invaluable insights and experiences provided our people with a deeper understanding of the challenges and opportunities within the occupational health and safety landscape. The engaging discussions further strengthened our commitment to delivering exceptional services and solutions tailored to our clients' needs.
Design Jam
The Design Jam session was a fun and interactive experience where our people came together to brainstorm and develop innovative ideas for enhancing our product, processes, and customer experiences. The creativity and enthusiasm displayed during this session were truly remarkable, setting the stage for exciting future developments at Safety Champion.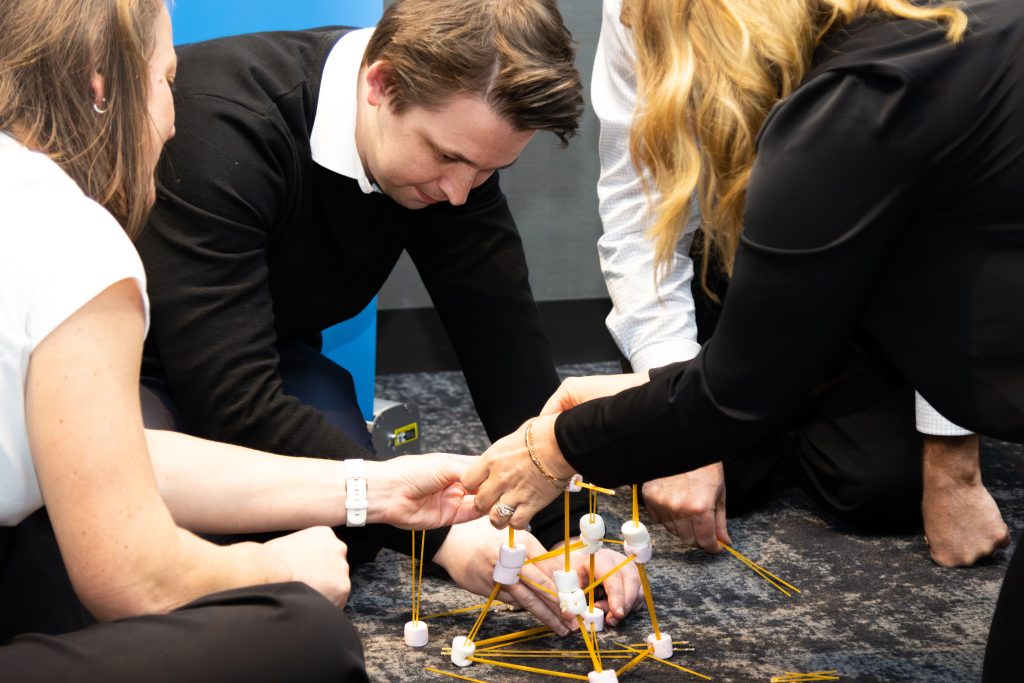 The Future of Safety Champion Software
During the conference, we offered an exclusive preview of the future enhancements and advancements planned for Safety Champion Software. Our people witnessed how these upcoming features will empower our customers to further streamline their safety management practices, improve efficiency, and create even safer work environments. The future of Safety Champion Software looks incredibly promising.
Launching Our New People Programs
One of my highlights of the conference was the official launch of new additions to the People Programs. These initiatives are designed to foster a supportive, inclusive, and growth-oriented environment for our people. Through our Mentoring Program, Career Pathways Program, Public Holiday Swap and Parental Leave Program; we aim to unleash the full potential of our talented team.  Keep an eye out for a spotlight on our New Parent Hamper and the proud recipients!
As we reflect on the conference, we carry forward the insights gained, the connections made, and the inspiration received. Together, we will continue driving excellence, innovation, and positive change in the occupational health and safety industry.
I'm always available to have a chat about what makes us unique, our growth strategy and People Programs – don't hesitate to get in touch at megan.drysdale@actionohs.com.au.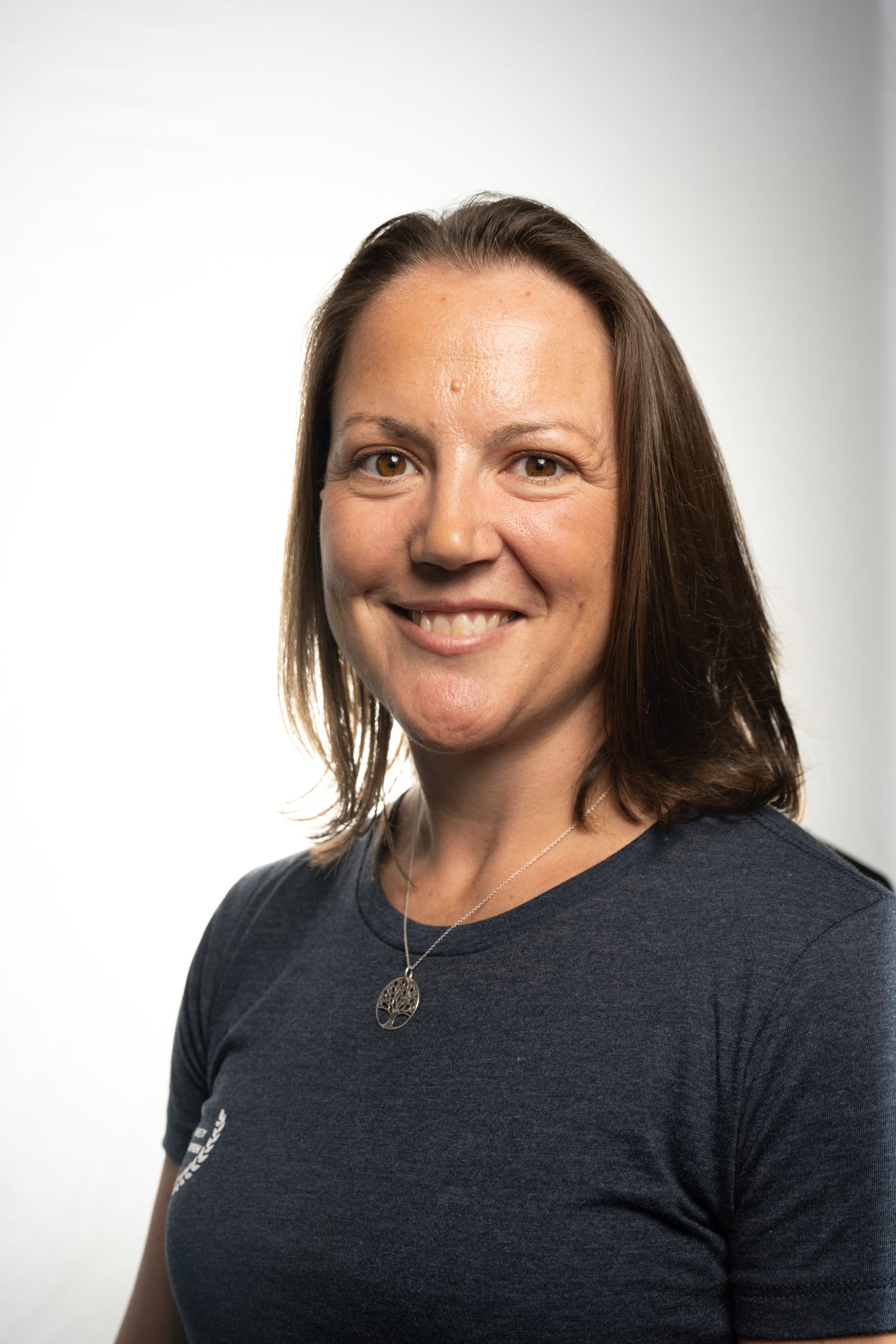 Megan Drysdale
Head of People
Connect with me via LinkedIn
Looking for our previous People Program updates? 👇