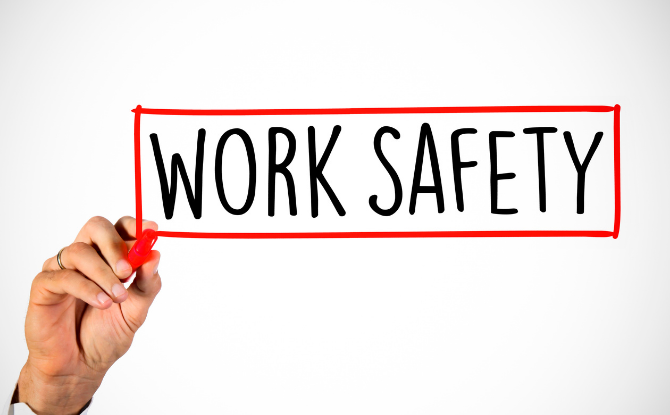 Action OHS Consulting Newsletter – Building a Safe Workplace Together (October 2015)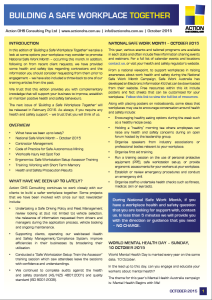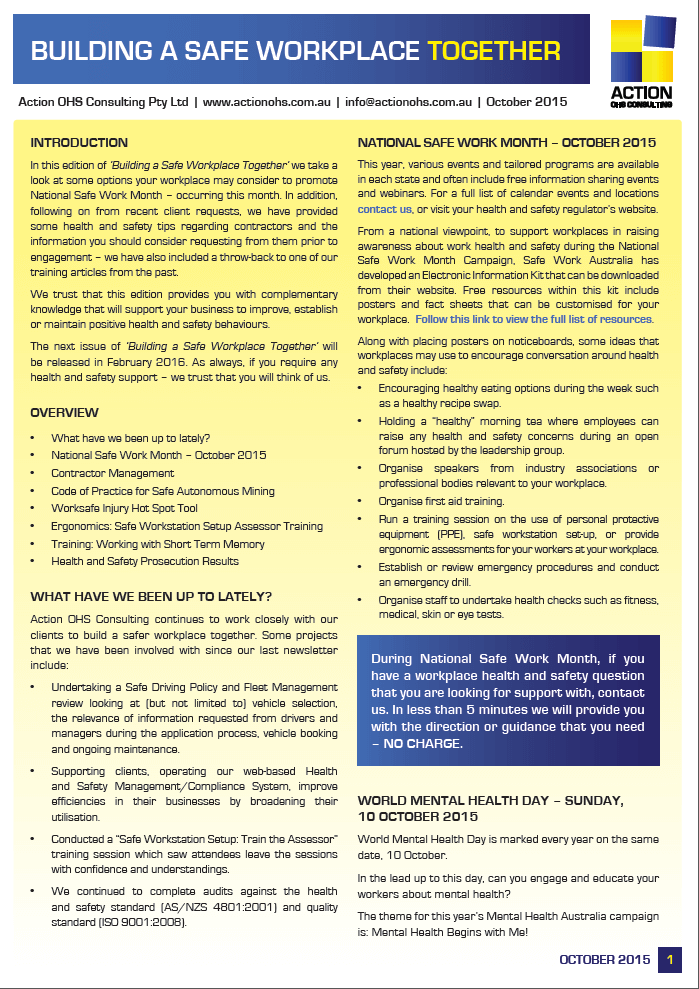 Please find Action OHS Consulting's October 2015 edition of our 4-monthly newsletter Building a Safe Workplace Together.
In this edition we take a look at: contractor management and what all businesses large and small should consider; the recently updated WorkSafe Victoria's updated Injury Hot Spots tool; factors that impact long term learning – do you consider the impacts of "blocked" and "random" practice when developing your training programs? along with two recent health and safety prosecution results.
To stay up to date with topical health and safety news and events please "Connect" with us on LinkedIn, or find us on Facebook or Twitter.  If you would like to be placed on our future mailing list please contact us.