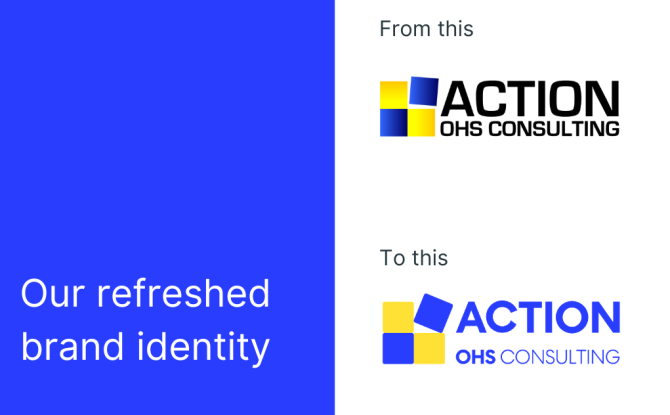 Our refreshed brand identity
We are excited to unveil our brand refresh, which showcases an updated brand identity while staying true to our core values and commitment to our clients. Here we take a closer look at the refreshed brand identity, highlighting how it pays homage to our heritage while embracing a contemporary feel.
Evolution, Not Revolution
In our pursuit to continuously grow and adapt to an ever-changing business landscape, we recognised the importance of refreshing our brand to continue to resonate with our valued clients.  However, it was equally crucial for us to retain the essence of who we are. Our brand refresh is not a complete overhaul; instead, it is an evolution that marries our values with a fresh and modern aesthetic.
Honouring Heritage
Throughout the brand refresh process, we took great care to honour our history. We understand the trust and loyalty that our clients have placed in us over the years, and we wanted our new look to reflect that trust. By incorporating elements that have become synonymous with our brand, we've created a visual identity that celebrates our history while embracing the future.
Central to the brand is the focus on our clients and ensuring safety is integrated seamlessly into their place of work. This is visually represented by the individual boxes – with a box on the angle to represent safety as the missing piece to the puzzle. When all of the boxes are in place, we have one neat four-sided shape that represents cohesion and stability. We have also retained the colours blue and yellow. Blue signifies the professionalism with which we approach all clients and projects that we have the privilege to work on, and yellow, which is our nod to safety.
Same Values, Fresh Look
While we may look a little different, we want to assure everyone that our core values, mission, and commitment to our clients remain unchanged. We remain committed to fostering strong and lasting relationships and providing the same high-quality experience our clients have come to expect.
With our brand refresh, we have embarked on a new chapter in our journey — one that embraces change while honouring our heritage. We want to thank our clients, partners, and stakeholders for their continued support – you can be assured that our commitment to excellence remains as strong as ever.