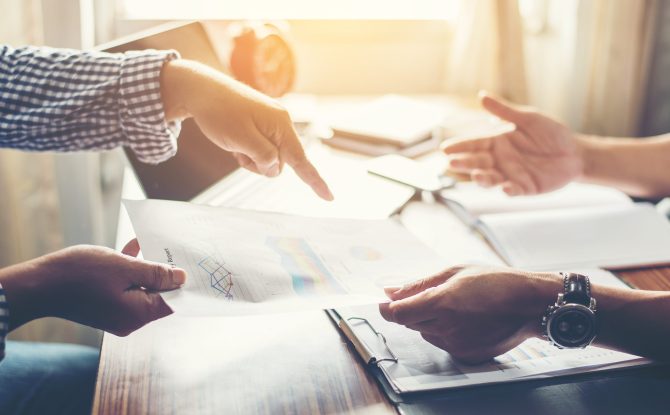 Navigating the transition from AZ/NZS 4801 to ISO 45001
Implementing a health and safety management system for your business is an important step in creating a safe work environment. A safety management system (also known as SMS or WHS/OHS management system) is a set of policies, procedures and plans that systematically manages the health and safety of your workplace.
The international standard for occupational health and safety, ISO 45001, will replace the Australian/New Zealand Standard (AZ/NZS) 4801 on 13 July 2023. If you're currently using the AZ/NZS 4801 standard and haven't begun to migrate your SMS to meet the ISO 45001 standard, it is time to consider transitioning to the ISO 45001. Read on to learn more about how to migrate successfully and without disruption to your business and customers.
What Is AS4801 and ISO 45001?
AS4801 is an Australian standard for occupational health and safety (OHS) management systems and sets out requirements for the establishment, implementation, maintenance, and continual improvement of an OHS management system. It includes guidelines for identifying and assessing hazards and risks, establishing OHS objectives and targets, implementing controls and measures to prevent or mitigate OHS risks, and monitoring and reviewing the performance of the OHS management system.
ISO 45001 is an international occupational health and safety management system (OHSMS) standard that was designed to provide organizations with a comprehensive framework for controlling risks and hazards in the workplace. It replaces OHSAS 18001 and is designed to help organizations improve their occupational health and safety performance by providing them with a structured approach to managing risk, meeting legal requirements, and enhancing employee well-being.
The main differences between the two standards relate to the understanding of an organisation's context to define the scope, objectives, and targets for health and safety, along with defining health and safety leadership, training, monitoring and reviewing performance and implementing corrective actions.
The Benefits of Migrating to ISO 45001
Migrating to ISO 45001 will have many benefits for businesses of all sizes. The benefits include:
Meet legal requirements: It helps businesses ensure that they meet their legal requirements when it comes to occupational health and safety standards.
Create a safety culture: It can help businesses create a culture of safety in the workplace by providing employees with clear procedures on how they should manage risks associated with their job roles.
Save money: It can reduce costs associated with compliance issues due to its proactive approach towards preventing incidents or injuries in the workplace.
What You Need To Do Before Migrating To ISO 45001
Before you embark on the journey of migrating your business to ISO 45001 standards, there are some key things that you need to do.
Conduct a whs audit: A workplace health and safety audit your existing processes and systems will help to identify any areas where improvements can be made prior to migration.
Appoint an auditor: Appoint an internal auditor who will oversee compliance with the new standard once implemented.
Develop a plan: Develop a plan for ongoing monitoring and evaluation once the migration process has been completed.
What happens if I don't migrate to 45001?
If you do not migrate to ISO45001, your AS/NZS 4801 certifications will no longer be valid.
We are here to help
Migrating your business from AZ/NZS 4801 to ISO 45001 may seem like a complex and time-consuming process but we are here to help. Our team of occupational health and safety consultants, in consultation with your business's key stakeholders, will map your current health and safety management system against the ISO45001 elements to identify the gaps and create an action plan to address the gaps so that you can be certified.
Ultimately the transition to ISO 45001 is worth it in in terms of improved safety performance within your organisation. Once successfully implemented, the new standards will help protect both employees as well as customers from potential harms caused by inadequate health and safety management processes within your business environment.
Contact us today to find out more about how we can help.