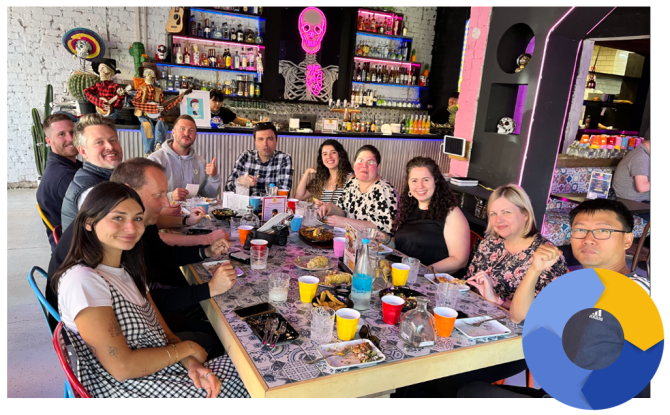 Since my last update, the People space has been a hive of activity. We have welcomed new starters across both Action OHS Consulting and Safety Champion in line with our growth strategy, welcomed back [with great delight] one of our team members who had been on extended leave, and found time to establish programs and deliver on initiatives that underpin our core values and people strategy. 
It hasn't been all work work work… we've supported events that have facilitated social engagements, celebrated some birthday milestones, heard all about the sun-filled 3, 6 and 12 week overseas travels adventures embarked on through Europe and South America, and seen several of our remote teams collaborate onsite together. 
Wellness
Wellness Program
Complementing our healthy office snacks initiative was the launch of our "Wellness Reimbursement Program".
(Yes, we know [very well] that "wellness programs" are more than snacks and yoga. That said, one insight we're seeing at our "snack corners" is more of those water cooler conversations – that were happening per-hybrid work. So we're viewing it as a win-win).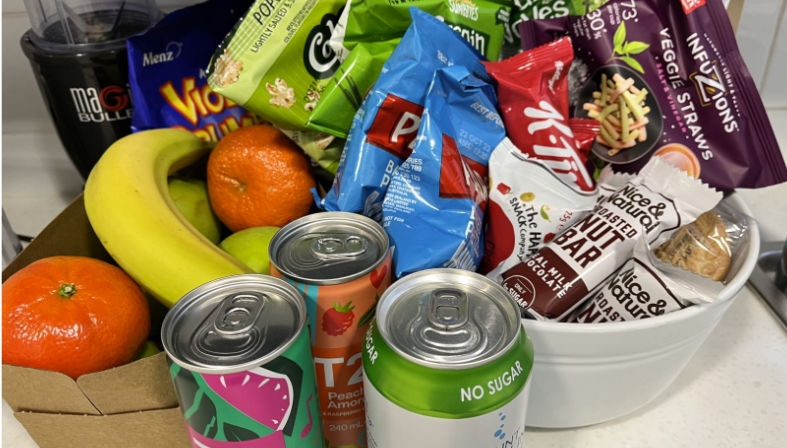 With a large number of our team based in Melbourne, we know first-hand that winter hibernation…
IS.
A.
THING.
Our wellness reimbursement initiative was designed to motivate and encourage our teams to band together to support each other in taking a positive step towards a physical or wellbeing goal via a $$$ reimbursement. We're delighted to see gym memberships, new shoes [including red ones that took on the Melbourne half-marathon], rock climbing memberships and massages procured, all supporting our value of life-work balance.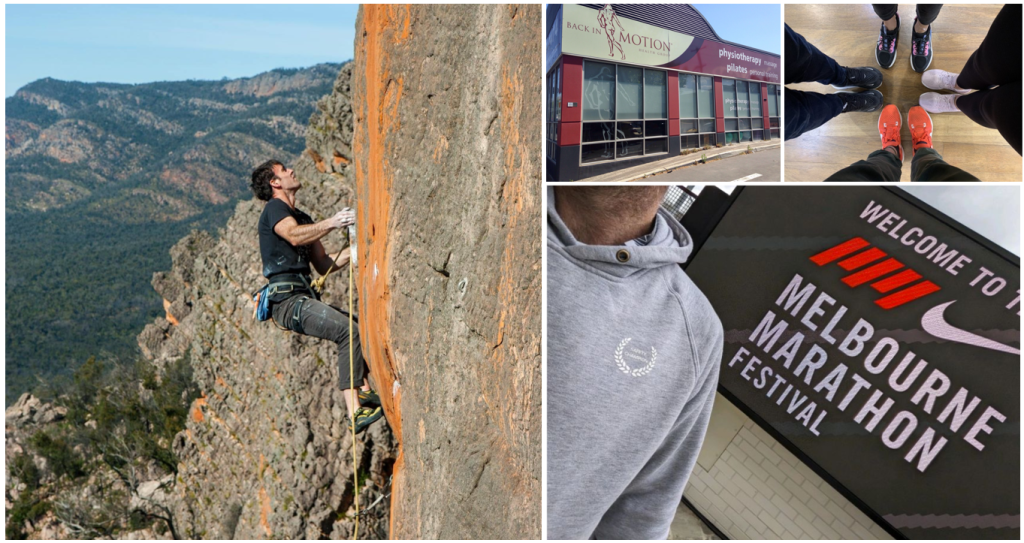 RU Ok? Day
As part of our Wellness Program, we celebrated RU OK? Day with a wellness webinar. To bring things to life, we "sponsored" in-person catch-ups at our "local" coffee van in Cremorne, and coordinated several virtual coffee catch-ups to include our out-of-Melbourne team. Better Together is one of our core values, it was great to see staff connecting with each other outside their "typical-day" during September.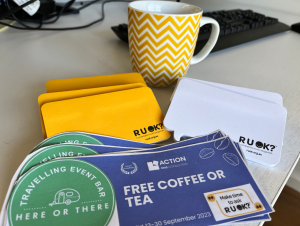 Growth
We're excited to introduce Renee Dawson to the Action OHS Consulting team in Brisbane, Queensland. Renee's arrival marks a celebratory step in our Australian strategic growth plans, becoming the first consultant in this vibrant city. With an extensive background in health and safety, Renee brings a wealth of knowledge and experience to our team. I encourage you to reach out and connect with Renee Dawson via LinkedIn.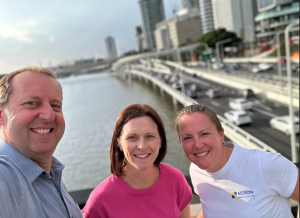 Our Pathways
We are [absolutely] thrilled to launch our inaugural Graduate Program, and pleased to announce that our first graduate will be starting with us during November as part of our Career Pathways Program. This structured program provides graduates with exposure to both our consultant and software businesses, whilst supporting them to deliver on a capstone project that they can be proud of. Over the duration of the program, the graduate will get first hand experience working with our clients and customers by supporting: auditing and system development projects, delivering training via Action OHS Consulting and supporting customer onboarding with Safety Champion. They will be mentored by one of our Principal OHS Consultants and supported by our Customer Success Manager. 
Whilst we're on Career Pathways, we are currently in market with a Melbourne-based Marketing and Communications Manager role that will be working across both Action OHS Consulting and Safety Champion Software. If you know someone who is excited by the start-up mindset, with a desire to lead, shape and "roll up their sleeves" to implement *their* Marketing and Communications strategy, please encourage them to apply today (or tomorrow) here: Marketing and Communications Manager. 
Our growth strategy continues to support expansion of our consulting services in Brisbane, Sydney and Melbourne. If you're a Safety Consultant or Manager across all levels looking for change with a focus on meaningful and purposeful work, contact me directly for more information. I'd love to see if we can create the right opportunity for us both. 
Better Together
Our Social Club recently organised a ten-pin bowling night. Yes, the competitive spirit was there – with high-10's aplenty!
We followed this with a new starter catch-up in Hanoi, more team members catching up in Manilla and a "special-birthday" celebration the week following.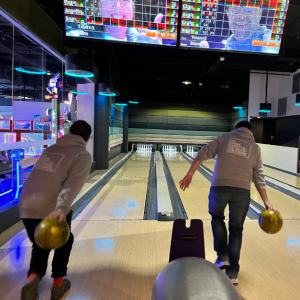 Nothing gives me greater pleasure than seeing our teams together and achieve deep work. So it was fantastic to see our Customer Success team come together in our Melbourne office recently [travelling from Adelaide, Gundagai, Boort and Melbourne] for a two-day intensive planning and collaboration session. Across the two-days, some "strategically-placed" end-of-session customer products made the photo library – nice!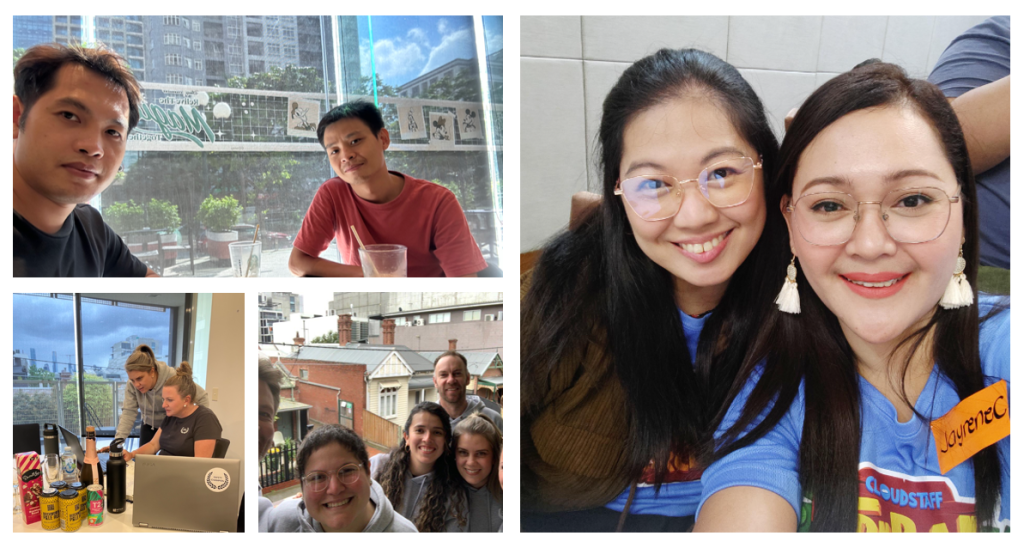 Our People
6-months back we said we wanted to provide some transparency of the People Metrics we monitor. Find these below: 
People Engagement: Consistently rated 8.6/10 following weekly pulse checks with our most important asset, our people

 

Employees: 44 in total

 

Gender: 55% males vs. 45% females

 

Flexible Work Arrangements: Nearly 1/3 of our employees work part-time

 

Flexibility: 100% of our people work flexibly!

 
I know it's sometimes hard to find granular information like this. So, if you would like to explore any other metrics, learn more about what we are doing, or share what you are doing [we're only getting started]; I'd be interested in discussing further. The best way to contact me would be via LinkedIn or megan.drysdale@actionohs.com.au.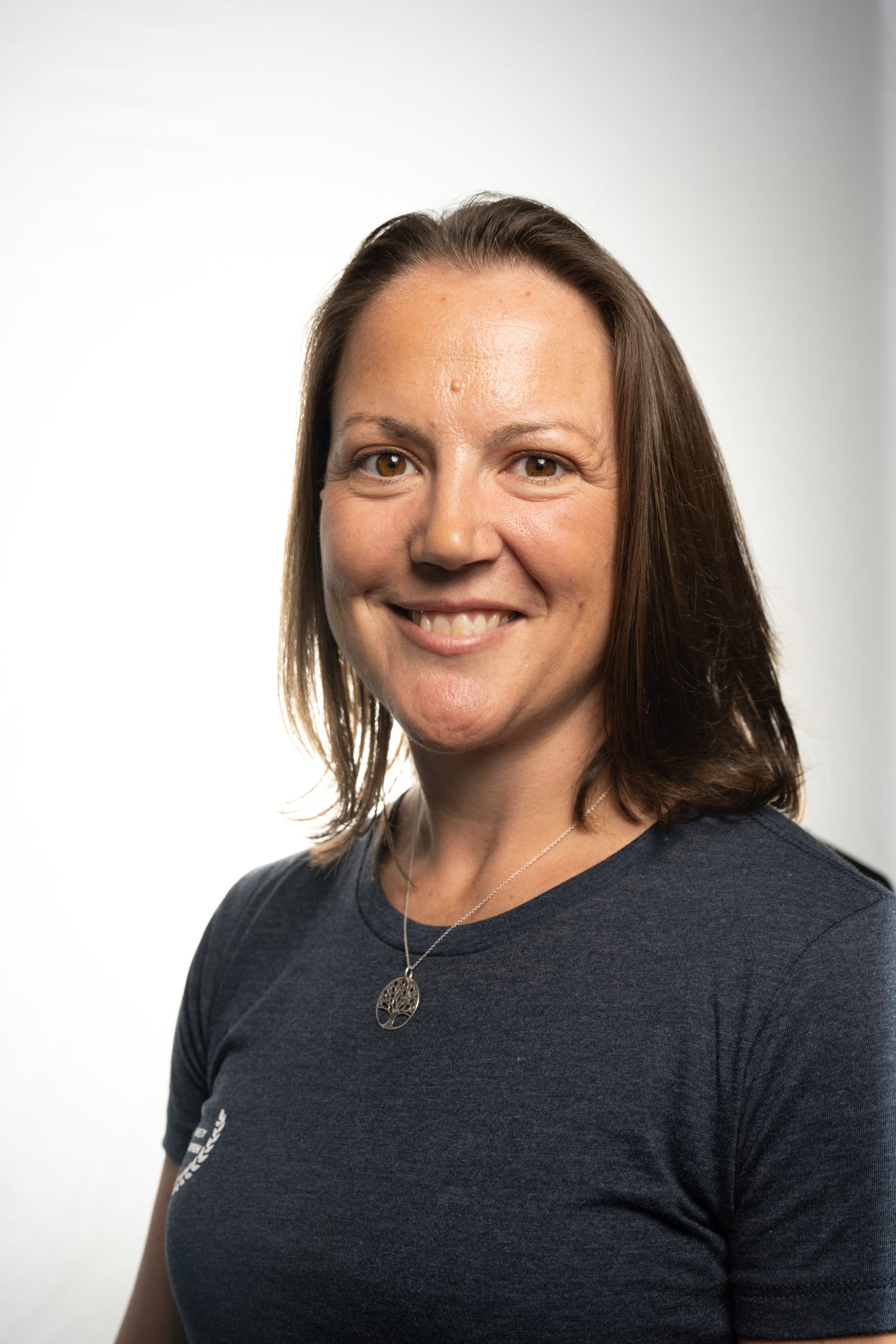 Megan Drysdale
Head of People
Connect with me via LinkedIn
Looking for our previous People Program updates? 👇